Venom: Movie Review
Hang on for a minute...we're trying to find some more stories you might like.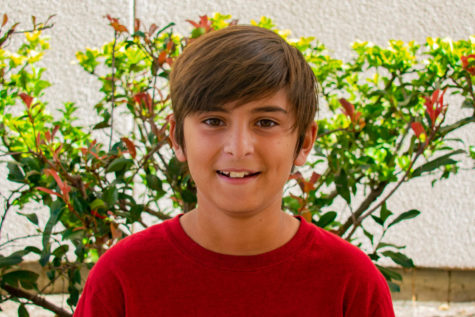 More stories from Hayden K.
"Venom", directed by Ruben Fleischer, showcases humor and action in its recent box office release. The movie stars Tom Hardy as Eddie Brock and Riz Ahmed as Carlton Drake. This sci-fi thriller was panned by critics but great in the eyes of the audience. Scoring a 88% Audience Score on Rotten Tomatoes, this movie hit the rankings as number one.  As the plot moved forward, viewers saw the love-hate relationship between Eddie and Venom.
If you haven't seen the movie, look away! In the comics, Venom is a symbiote on a planet far away from Earth called the Land of the Symbiote. Set in San Francisco is Eddie Brock who did not know that he would soon become a Venom host. Within days, Venom was released by Life Industries, a space company with technological advances, and Eddie became its host. Brock was "taken" by Venom and they terrorized the city of San Francisco. As time moved on, the villain Carlton Drake developed into a symbiote. As he was told by the symbiote, he needed to go on a mission to space to bring the rest of the symbiotes and destroy the world. With other things in mind, Venom decided to attack. He felt that Brock's world was better than his and he wanted to stay. With time drawing close, Drake approached the ship, but Venom appeared and fought with Drake in his symbiote form. Venom and Brock stopped them, but Venom seemed to  perish in the fire of the explosion. With no chance of saving him, Brock was speechless. A few months passed as he coped with the loss of Venom and got his job back. One day he heard a familiar voice in his head and analyzed it as Venom. Feel the sequel coming?
Overall, the film was enjoyable and entertaining, though it was not a little kid movie, as it was somewhat frightening. Venom was rated PG-13 because of heads being bitten off and other forms of violence within the film. The film's effects added to the all-around movie experience leaving viewers on the edge of their seats. The movie had a great plot but focused mainly on the special effects with vibrant splashes of color throughout. Although it was a great movie there were some mistakes. As the plot moved forward, viewers thought the movie would end any second but instead continued. It also ended at a poor "to be continued part" which was definitely not what the audience expected. In all, this movie was great but it did not meet my expectations because I expected a casual superhero movie that was long and showed the complete background story of Venom. With the special effect making abilities, I thought they would be spectacular. Though the movie had a few holes, the movie was thrilling and I would recommend it for Day Creek students.