4.0 Celebration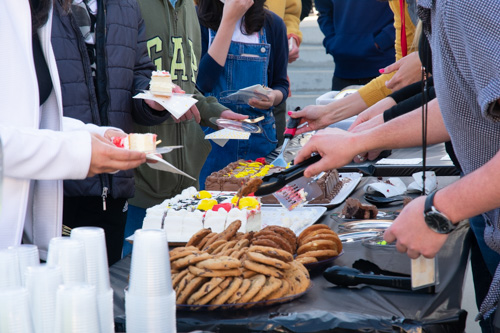 If you think you should have made this event, please contact the office so they can add you to the list. 
As things at DCIS are becoming "normal" post-Covid, events like the 4.0 celebration are a big change. 
"Mr. Apodaca always had different ideas about getting families and the community involved, so I know this is something that he set up before the pandemic happened. We really want to bring back some normalcy to this school year," said assistant principal Mrs.Vander-laan.
The community has certainly felt the impact of Covid. Yet Mr. Apodaca intends to celebrate the students who have worked tirelessly to achieve a GPA of 4.0 for three consecutive trimesters (including the final trimester of the 2020-2021 school year). 
This Renaissance Achievement Awards Night will be held on Wednesday, April 20, 2022, just outside of the MPR from 6:00-7:00 pm. DCIS students will have a fun-filled night with festivities and games to honor and celebrate our highest and most consistent achievers.