DCIS Pancake Breakfast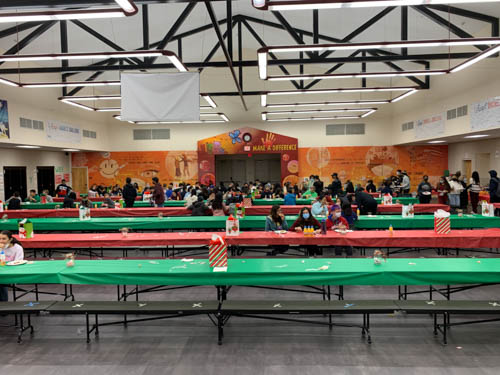 Day Creek Intermediate had their first Renaissance pancake breakfast in two whole years! 
As students walked in, they were greeted by the smell of pancakes and sausages. There was a huge fireplace on the projector, and the tables were lined with colorful tablecloths complete with plenty of candy and seasonal table decorations. The staff was ecstatic to see the students join together for such a meaningful event. 
"We celebrate academic excellence, and to have [the breakfast] back and to see kids being celebrated and seeing their smiling faces at this time of year. It was just great!" said eighth-grade teacher, Mrs. Morrison. 
The Day Creek faculty provided a rewarding, heartwarming time, getting to serve the hard-working students of each grade level. We hope to have many more of these amazing events!