Song Review: No Time for Toxic People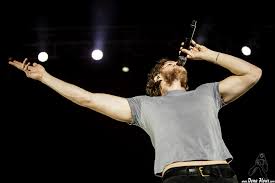 Imagine Dragons' new song No Time for Toxic People is unlike most new songs of our generation. It is another in a long line of hit songs for the band. While it can be really hard to find a good quality song in 2021, this song changes things a bit.
The lead singer of the band, Dan Reynolds, uses his lyrics to express how he feels about the toxic people in life. He knows talking behind others' backs is common in culture. The lyrics work to explain that he doesn't have time for people like this in life, which leads into the rest of the song.
"Yeah, it's a beautiful day, yeah I'm gonna keep it that way, that way, ayy," Reynolds says. He uses song to disapprove of those "toxic people " who are too quick to ruin someone's day.
Give it thirty seconds and you'll be hooked. Good beat: check. Amazing lyrics: check. A hook that will get you up and dancing : check. All these qualities make this song one that'll be part of a 'greatest hits' album or movie a couple of decades down the road. 
And the song doesn't stand on its own. The music video's ambience is equally captivating with its beautiful sky and greenery. Reynolds is seen having fun with his friends, all loyal and true as good friends should be. He is relaxed and calm, not worried about rude people who could ruin his day. The listener wants to jump right into the scene. 
The focus of the song and the video are simple: true friends vs. fake friends. The video depicts the agitation that comes in response to those who are toxic and mean. The implication being that relaxation comes through authentic friends who don't talk behind our backs. 
While you and your friends listen to this song, it eases the tension in the air. Soon, you will find yourself dancing and singing along.
With relatable lyrics and a catchy beat, the song will immediately get you hooked, an easy-to- rate 10 out of 10.