A Superintendent's Worklife During the Pandemic
The COVID-19 pandemic has affected our world for over a year. It has affected us physically, emotionally, socially and economically.
One of COVID-19's biggest impacts has been on education. It transformed teaching and learning from a traditional in-person educational system to a virtual setting overnight. Such a shift might typically take a decade to put in place, but this transition happened on Friday, March 13th, 2020. Educators had to immediately plan and implement effective educational programs as required by the department of education. 
Dr. Giovanni Annous is the Superintendent of Upper Lake Unified School District (ULUSD) in Lake county. ULUSD has multiple schools comprising kindergarten through twelfth grade. Like all children in California, ULUSD students and staff made the abrupt turn in adapting new ways of teaching and learning. "In my 27 years as an educator, this year has been one of the hardest so far," said Dr. Annous.
The ULUSD leadership team had to problem solve and conduct many collaborative meetings and surveys with their staff and community members.
"Our biggest focus because of COVID-19 is on student and staff safety. We decided since the beginning of the 2021 school year to have students on campuses for in-person learning. We had to work diligently in collaboration with our employees to develop and implement an effective and practical COVID-19 safety plan," said Dr. Annous. "It has required endless hours of preparations and solving of daily COVID-19 related issues."
While putting this plan into place, many speed bumps arose. The need to adapt and purchase necessary supplies and equipment for staff and students was not ideal. "One of our biggest challenges back in July 2020 was locating and purchasing the appropriate and much-needed personal protection equipment (PPE)" said Dr. Annous.
Even with this hard shift, most of those affected in Dr. Annous' district seem grateful. They are happy to be on campus learning regardless of the changes and challenges.
"Upper Lake being in a rural community in Northern California our schools are the center of our community, therefore having our students on our campuses have been the biggest support for them socially, emotionally and academically".
Every school district is handling the COVID-19 situation differently. Some students are using distance learning, some are staying on campus and some students have chosen homeschooling. Dr. Annous and his leadership team chose in-person learning and their efforts have paid off. Although they continue to face daily challenges, the Upper Lake Unified School District is doing its utmost to pull through for their students, staff and community.
About the Writer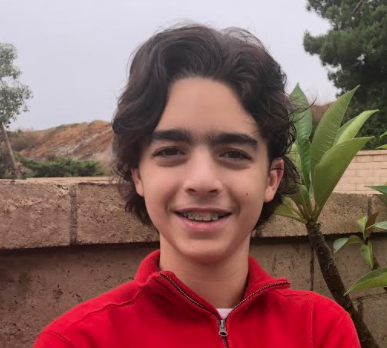 Sebastien A., Writer
Sebastien is a resilient and determined student, he is fluent in English and French and conversational in Spanish and Arabic. He plans to attend Harvard...