Bitcoin Surges to Its Highest Total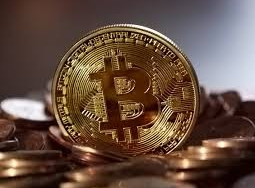 Bitcoin, a relatively new currency, is always going up or down in value. Lately, it has been on more of an upward trend and has reached its record value of more than $30,000 on the anniversary of it's creation. 12 years ago, in early January of 2009, the first Bitcoin was created by Satoshi Nakamoto and launched at a value of $0 and now, as of January 7th 2021, Bitcoin is at a total of $39,406.20. In fact, the entire "Crypto Market" is worth over $1 trillion as of January 6th 2021, and Bitcoin is almost half of that. The reason why Bitcoin is so valuable, is because there are only 18 million to exist right now, and only 21 million to ever exist.
Because of Bitcoin's rising popularity, people believe that soon this cryptocurrency will be normalized, and all of society will use it as a main use of money. Millennials and Gen Z  have been using this technology very frequently and is currently a common currency in some parts of the world, specifically, the United Kingdom.