Keep Your Routines
We all have our own routines. Kids devour that bowl of Rice Krispies, venture off to school, return home, complain about homework, drift off to sleep, and repeat. Adults have created their own novel schedules as well. Yet being confined to our homes, our true routines have magically disappeared. 
It might seem nice to stay in your PJs, sleep in till 2 pm, and complete your work at dawn, but that is not healthy and doesn't help transition into an already abnormal day-to-day life. Our normal has been turned upside down, and going into summer mode early doesn't help.
"A routine helps me be organized, do stuff on time, and keep a normal schedule so it doesn't feel as weird," said fifth-grader Declynn G.
Though your world has changed, you can still go to bed and wake up at normalish hours, put new clothes on in the morning, eat three times a day, and work at similar hours. If you do this, your transition won't be nearly as difficult.
Skilled At Life advises: "Following a routine that prioritizes repetitive tasks actually provides us with more free time to do as we please."
Many people want to have time to bake cookies for others (but mostly themselves), enjoy time with family, or FaceTime friends. And it may feel like having a routine will make a bad situation worse. But the opposite is true. Once your routine is done, you can do the leisurely things you desire and avoid worrying about finishing your work later.
"It would positively affect me because I could spend more time with my family," said Ella S.
Another reason a routine can be beneficial through this time is that it alleviates stress. Having a routine means not having a "to-do list," which prevents trying to remember everything you have to do in a mental list since it is incorporated into your day-to-day life. It brings a sense of control.
"I think I'd be less stressed because then I would know what I'm doing and when I would do it," said seventh-grader Bella H.
Having a daily routine: getting up and ready, eating (mostly healthy), doing work, sleeping at a decent time, and repeating, is helpful in many ways. Even though an opportunity to complete classwork at all hours of the day doesn't typically happen until college, it is better for your emotional health to establish a routine.
About the Writer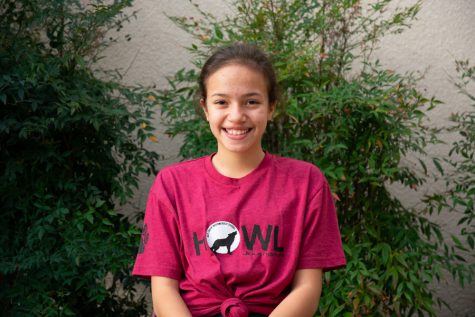 Riley G., Writer
Riley is a writer for the Day Creek Howl. She enjoys volunteering at her church, reading, acting, traveling, and spending time with her family. She is...