Students of Day Creek: Karishma G.
Question: How do you think quarantine affects everything?
I feel like some kids might be happy because they probably think, "Oh we don't have to go to school. Yay!" But some kids, on the other hand, actually miss school, and others might also have anxiety. For example, they don't get to go to school and see their friends. We have to self-isolate ourselves, so we sometimes don't even get to see our other family members. My family actually take walks outside, and we stop by our friends' houses to say hi because they live close by. We get to talk to them, but we stay at least six feet away from them. I keep myself busy by doing homework, but most of the day I'm on my phone. Learning online is okay, but I would rather learn at school because if I need personal help then I can get it. Personally, I haven't been mentally challenged by COVID-19.
About the Writer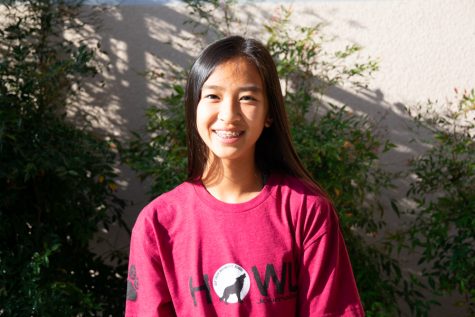 Bella D., Writer
Bella is a seventh grader at Day Creek, she is a writer for Journalism. Outside of school, she enjoys hanging out with friends, listening to music, and...