Climate Realist vs. Climate Activist
Climate change is one of the most controversial topics of the decade. Whether global warming affects the earth or not, the issue never fails to bring the heat. 
One of the most outspoken and active voices on the topic is 17-year-old Greta Thunberg. As a climate youth activist, she has received worldwide recognition for her efforts to fight climate change. However, much of her targeted audience disagrees with the hysteria. Many believe that her ideas are exaggerated and amplified in order to cause panic. 
"So ridiculous, Greta must work on her Anger Management problem[…] Chill Greta, Chill!" Donald Trump tweeted in response to Thunberg's public criticism of the president.
Naomi Seibt, a 19-year-old German Youtuber and self-proclaimed "climate realist," has risen to the forefront to express her stance on the topic. 
"Climate change alarmism at its very core is a despicably anti-human ideology and we are told to look down at our achievements with guilt, with shame and disgust, and not even to take into account the many major benefits we have achieved by using fossil fuels as our main energy source," Seibt said at the Conservative Political Action Conference, or CPAC.
Despite Seibt's positive view on the role of fossil fuels in today's advancements, she acknowledges the concept of man-made climate change. 
"I don't want to get people to stop believing in man-made climate change, not at all," Seibt said, "Are man-made CO2 emissions having that much impact on the climate? I think that's ridiculous to believe."
Seibt denies the allegations put on mankind for climate change. Many have chosen to support less drastic claims. Her perceived balance of reality and the problems presented by climate change seem to be more accepted among, not only Europe, but within the general public. 
"I don't want you to panic, I want you to think," Naomi says, connecting "panic" with Greta's exaggerated claims.
Seibt's message to her audience differs so significantly from Thunberg that she has often been referred to as the "Anti-Greta" by the public. 
There's little doubt that climate change exists. However, when we reflect upon how far humanity has advanced with technology that we now label as "bad for the climate," we are essentially implying that we should go back to the old ages. 
For example, Thunberg traveled from England to New York, by boat, rather than a plane in response to what she believed would be detrimental for our climate. If humans were so bothered by climate change, they would have no hesitation with sacrificing inventions, right?
Thunberg's determination is admirable, but ridding the modern world of modernity and technology that is seen as extreme to many. 
Though she argues the opposite, Seibt has openly acknowledged that man-made climate change is affecting the planet. However, she believes that removing necessary technologies of our world is detrimental to our economy. 
"Man vastly overestimates his power if he thinks he can, with CO2 emissions, destroy the climate," Seibt said, "They might contribute slightly, but I think it is so insignificant that we shouldn't focus on that. We shouldn't rush to solutions that aren't sustainable in the long term."
About the Writers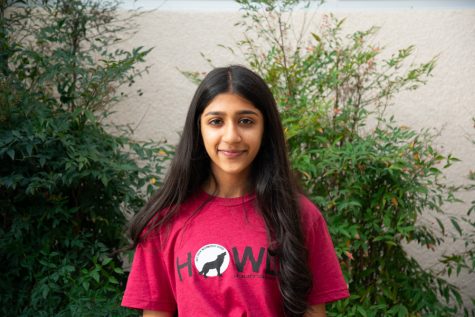 Ashley P., Writer
Ashley is a hard-working journalist at the Day Creek Howl. Having lived in California all her life, she enjoys traveling, ironically, Ashley enjoys playing...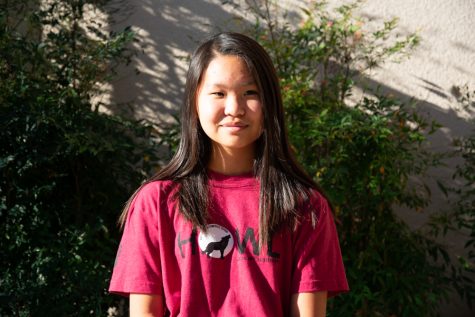 Christine L., Writer
Christine Liao is a writer for the Day Creek Howl. She enjoys playing with the CYMO and reading fantasy. She is a dedicated A.R.M.Y and is eagerly anticipating...