College and Career Day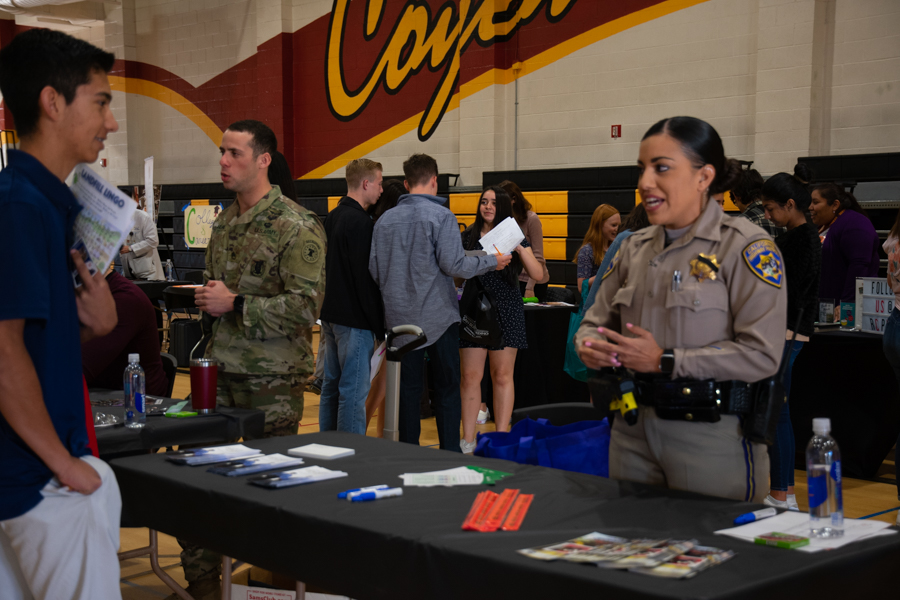 Students walk around the gym looking for a station to pull up to. Maybe they will drive for UPS, work at Starbucks, or become a police officer. The options are many. As students get older they might just look back on this day and realize how important it was in helping them find what they wanted to become as they grew older.
"Mrs. Kuramata started this, this is our fourth year. Most junior high kids have an idea of what they want to do, but you guys are too young to do an internship," said 8th-grade teacher Mrs. Gossage.
The assembly was uniquely designed for students to discover an idea of what they'd like to do when they get older. "We are hoping that this gives (students) the ability to maybe find a profession or career that they are interested in so that they can get some background knowledge on what it is going to take," said Mrs. Kelly. 
"I think it is great to show the students all their options. so they can start thinking about it now, because when I was in school I didn't get this until I was a senior," said Nick Clemens, an admissions counselor and recruiter from Cal State San Bernardino. 
Not only were there business stands, but there were also stands that represent the happiest place on earth. We had a representative of Disneyland's stage manager for Galaxy Edge, David Chernin.
"I think this will help students look at what their career opportunities are and see that there is a lot out there, (including) here with Disney and all the other tables. With Disney in particular, there are all kinds of career growth opportunities. There's a big investment in education and a big value of education within the Walt Disney company. So sharing my own experience, I hope that has a good positive impact on students."
After four years of this amazing event for our 8th-grade students they will look back to that day and realize how important it is to find a job and to know what kind of job opportunities are outside of our comfort zones.
About the Contributors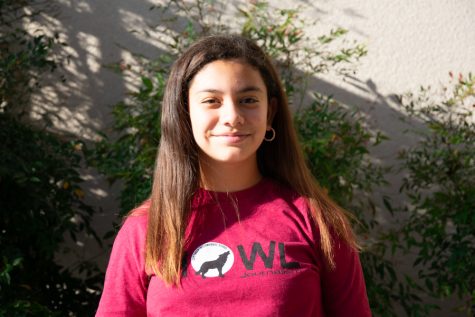 Carolina A., Writer
Carolina enjoys taking candid pictures of people and writing fiction stories. However, her biggest passion is horseback riding. She started riding when...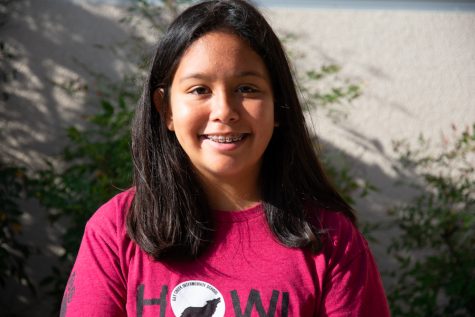 Isabel S., Writer
Isabel is one of the 2019-2020 journalism photographers. She enjoys dancing, gymnastics and playing outside. She likes to watch baseball, and her favorite...