And Then They Came For Me: Remembering the World of Anne Frank
And Then They Came For Me: Remembering the World of Anne Frank presents an eye-opening view into the world of those affected by the Holocaust. The production covered multiple heavy topics in a way that just didn't hold back. 
Long before the curtain fell, I began to notice the eerie similarities between the events portrayed in the show and things happening in our country today. It really gave Santayana's quote "Those who cannot remember the past, are condemned to repeat it," new meaning. 
The cast crew and creative team cultivated an experience unlike most productions I had seen. In meeting with the cast after the show, it became clear that they are passionate about telling their characters' stories. Actress Cat Black expressed a "moment" where she had truly understood what her character was saying. "Those are kind of my favorite moments, when I'm discovering my character as I'm performing." As a viewer, that authenticity of emotion from an actor makes all the difference. 
The show's structure, the plot moving between stories, was unique and captivating. Admittedly, at some points I had to ask myself, wait, which character is this right now? but for a four-person cast portraying nine characters, it was very well put-together. I just know some of those quick changes must have been difficult, yet they definitely paid off. 
Moreover, the versatile use of set pieces was very well done. The stage was seamlessly transformed from a museum to a family's living room, to a concentration camp and even a train station without any scene changes. The lighting, sound effects, and pictures projected onto the back wall were perfect for setting a scene's mood. 
And Then They Came For Me: Remembering the World of Anne Frank was certainly a standing ovation worthy performance.
About the Writer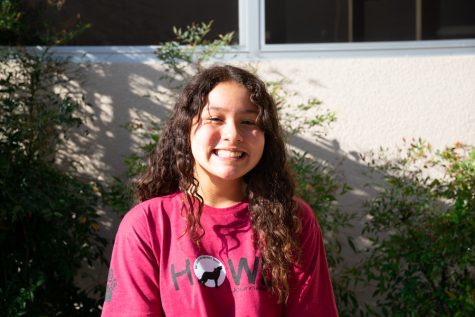 Addison M., Writer
Addison is a writer for the Day Creek Howl. She has a passion for performing arts, having been in five musicals since second grade. In her free time, Addison...