Charli D'Amelio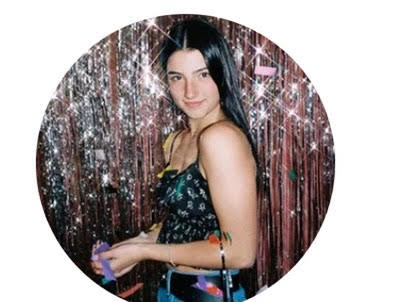 A young teenage girl makes short videos on an app called TikTok. Just a few months ago she was just a regular user who danced. Now she is TikTok's most famous creator. Her name is Charli D'Amelio.
D'Amelio's parents and sister help her handle her social media with all the hate that comes as a result of becoming a Tik-Tok sensation. Like most who live in the limelight, people forget she is a human and is not simply there for our entertainment.
"I'm trying to show people that I'm a person and I deal with the same things as you guys, and I'm trying to make the best of it. I think I'm working on being a lot more positive in my everyday life because I realize comments and things can hurt," D'Amelio said.
Not all dancers are as lucky to receive the fame that she gets. Her amazing skills are what carried her to star-status. Because of her notoriety, her parents are now TikTok famous with her. 
"D'Amelio's account has exploded in the last several months, with droves of her lip-sync and dance videos accruing millions of views and more than 6.2 million followers. On an app where going viral is relatively easy, D'Amelio has risen above many of her peers to become a star in her own right," said Famous Birthdays.
All of her inspiration came from a dance video on TikTok, made by the username "@move_with_joy." 
"Without her, I would not be where I am today. She is the reason I am here today. I am so thankful. I love her so much. She is the type of person that I want to be like when I get older," said D'Amelio.
D'Amelio has a home in Connecticut and lives in a famous TikTok house called "The Hype House," named appropriately because it is filled with young teens who get all the "hype" from TikTok.
Before discovering fame, she was just a girl who posted pictures on Instagram of herself and her sister when they were younger. "She first became active on Instagram in 2016 and often posts throwback pictures of herself and her sister. According to Famous Birthdays, she began her TikTok channel in June 2019."
Before finding fame, D'Amelio danced, which was the first thing she posted on her account. Her astonishing skills may be what got her to where she is today. 
"She might be an internet star right now, but she's been a dancer her entire life, and that's what she is looking to do with her life. She wants to spend her time doing things that make her better, that bring her joy. She loves to dance, and her goal is to make a career out of that if she can." says TV Overmind.
D'Amelio is such a good dancer that Bebe Rexa brought her onstage during the Jonas Brothers' performance. In November 2019 she danced with Bebe Rexah and the Jonas Brothers' performances in New your, as part of their tour.  She was also in a hummus commercial for the Super Bowl.
D'Amelio has had a great opportunity to become famous, meet her fans, and be in commercials. However, with that title comes the hatred, yet she still thrives to be as positive and loving as she can. 
About the Writer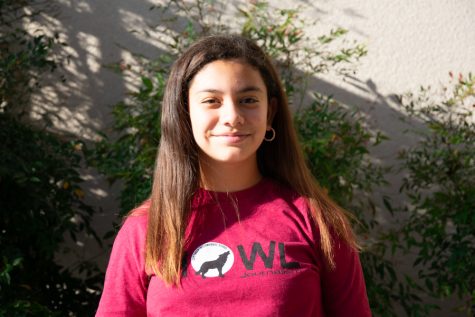 Carolina A., Writer
Carolina enjoys taking candid pictures of people and writing fiction stories. However, her biggest passion is horseback riding. She started riding when...