Cultural Appropriation. Where's The Line?
Hang on for a minute...we're trying to find some more stories you might like.
According to Dictionary.com, cultural appropriation is when a person of one culture adopts the customs, practices or clothing from another culture without having any connection to that way of life. 
"I think it's okay, I feel like everyone has the right to wear what they want. If someone were to copy my culture I would be okay with it," said Joana K.  
Some may disregard those who'd imitate another culture, while others might feel offended. How would you respond if someone imitated your culture?
"I would be proud because someone learning from our culture is good. But if they were doing it in a mean way I wouldn't be cool with it," said Monty S. 
A big part of cultural appropriation is the way people dress. Some groups of people have unique styles of clothing. Over the years of fashion trends, many cultures' styles have become popular. Some attire is used for costuming, but in many cases, it simply involves everyday clothes. 
When a culture's clothing is copied, one of the ways it is popularized is through celebrities and social media. For example, how many rappers in the past and present wear a genre of clothing called 'streetwear," because of it being popularized by a celebrity? Many who don't live the "street life" wear it, but those who authentically live the lifestyle may be offended.
For example, Kylie Jenner of the famous Kardashian family has been at the center of many cultural appropriation accusations. During fashion week she was twice seen wearing a du-rag, a styling tool for those who want to get a hairstyle called "waves." It is also commonly associated with gang members, and because of this, they are banned in most schools. But Kylie had no reason to be wearing it, hence the accusations.
"I feel that (people) should just stick to their own culture. Although, if someone were to wear what I normally wear as a costume I wouldn't have a problem with it," said Julie M.
Another big part of cultural appropriation is acting like someone from another culture. The way that people act is one of the things that define them, making them special. But a common stereotype is that all cultures act the same. Yet some think the way they act is "cool" and decide to copy it. Some may view this type of cultural appropriation as "just a phase," but is this really okay?
 "I don't think I'd be offended. I would just say that's not cool and pull them aside and tell them to stop," said Kailyn G.
So perhaps cultural appropriation is acceptable in some ways, perhaps for projects or learning experiences. But wearing another's culture's attire as a costume for fun and games, or to prove you are something that you are not, is definitely not okay.
About the Contributors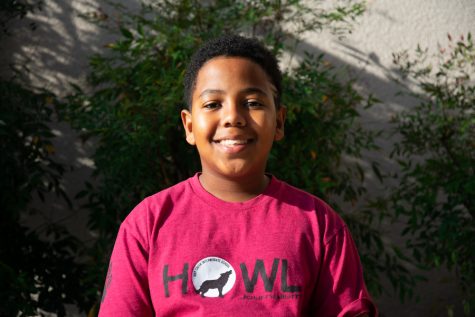 Azam E., Writer
His name is Azam. He is in the 7th grade. He is a sportswriter for the Day Creek Howl. He loves to play sports like football and basketball. He is really...