Gym-A-Palooza
Hang on for a minute...we're trying to find some more stories you might like.
Day Creek students were very excited about the variety of games and food (pizza and drinks always work well at Day Creek) available during Gym-A-Palooza. 
Gym-A-Palooza is an after-school event filled with various sports and fitness-related activities. Did we also mention that students were served pizza with that $5 admission? The event has been part of Day Creek's campus calendar since 2008.
"I'm excited about it because I really like Cage Match. I played it at my old school," said 6th grader Nisreen M.
During Gym-A-Palooza, most students headed for familiar games that they enjoy.
6th grader Nisreen M. said, "I like them (my favorites), but some of the other games I'm not really good at." 
Staff also joined in the event. PE teachers laughed and cheered kids on. Even the principal and the vice principals jumped into the action. 
"(With Mrs. Tarasi), it was pretty fun. She was really good. She helped us a lot in soccer. She looked really excited and (was) fun to play with," said 7th grader Pephnouty M. 
Students had a blast for many different reasons. They could choose between multiple activities like Cage Match, Wii games, and soccer with their friends, or just hang out and enjoy the company.
"I like that you get to have fun with your friends for two hours and just have fun in general. Maybe the friends are in different PE periods, so Gym-A-Palooza lets (us) hang out with friends,"  said 7th grader Lenny L.
Students also hope to attend Gym-A-Palooza next year, as they are looking forward to playing the fun activities again. 
7th grader Chance H. said, "(I want to go to Gym-A-Palooza next year) because it was really fun. I hung out with my friends a lot." 
About the Writers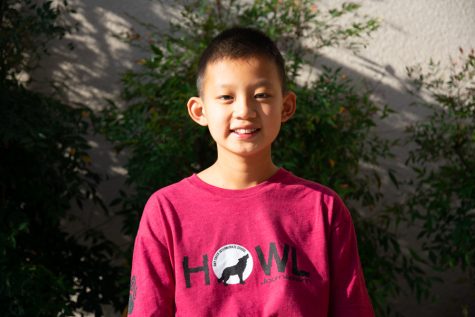 Tommy T., Writer
Tommy Tang is a Day Creek Howl writer. He's a curious and outgoing person that is a big soccer fan. He enjoys playing the piano, soccer, and video games....