Stephen Curry's Next Step is the Olympics??
Hang on for a minute...we're trying to find some more stories you might like.
Stephen Curry is the point guard for the Golden State Warriors. After a rough start on the international stage, Curry has expressed an interest in joining the USA men's basketball team in time for the 2020 Olympics in Tokyo, Japan. Having played basketball since 2009, he is a six-time NBA all-star and has been named league MVP twice. He's also won three NBA championships with the Warriors. Curry thinks that the Olympics will be the next step in a certain Hall of Fame basketball career.  
Curry told ESPN's Rachel Nichols, "That is the plan for sure. You know, obviously knock on wood, you don't want any injuries or things like that to interfere. Definitely wanna go, I've never been on the Olympic team. I've been on two World Cup championship gold-medal teams. But the Olympics is the experience that I want. And next year will hopefully be it."  
Team USA came in seventh-place in the FIBA World Cup and could use a player of Curry's stature. This was the worst finish the US has ever had, mostly because the roster was arranged at the last minute after some players dropped out. James Harden left the team to focus on the new season and adapting to new teammate, Russell Westbrook, according to NBA.com. Other players have decided not to play to prevent injuries. In a 2014 Team USA scrimmage, Paul George suffered a gruesome leg injury, derailing his career. 
Greg Popovich, the head coach, of Team USA responded to all of the players' nonappearances. "All I care about are the people on my team, and it's a wonderful group,". Like him, Curry thinks that having the right players for the Olympics might result in a gold medal. 
 Stephen Curry is not the only Golden State Warrior who hopes to join the US Olympic team in time for the 2020 Olympics. Klay Thompson, the Warriors' shooting guard, has also said that he wants to join Curry in Japan if his knee heals in time. Thompson had to undergo surgery after a torn ACL in Game 6 of the NBA finals, which typically requires six to nine months of recovery time. "I would love to play for Team USA, that is the plan. I would love to be on the Olympic team," said Thompson. 
 Who knows what the USA men's basketball team could achieve with players like Curry and Thompson on the court. It's unlikely they'd continue to lose to teams like Portugal or Australia. "We're still the best. If we get the guys that are supposed to be there, in terms of, you know, representing us in the Olympic stage and the commitment's been there, and I think it'll be there next year," said Curry. 
About the Contributors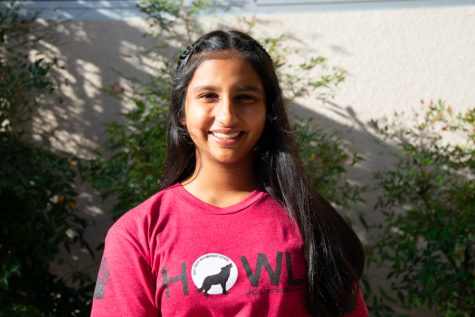 Shivani R., Writer
Shivani loves to keep herself occupied. She has been dancing for 9 years now, and absolutely enjoys it. Shivani also plays tennis, does piano, and girl...