Vsco Girls
Hang on for a minute...we're trying to find some more stories you might like.
Becoming, "VSCO" is the new trend at our school. Girls used to want to stand out. Now it seems as though some all want to look the same.
People should choose to be unique instead of simply following the masses. 
VSCO is an app that primarily girls use. There is a certain type of girl that uses the app, hence "VSCO girls."
Vsco girls often look like carbon copies of one another. They shop at places like Urban Outfitters, Brandy Melville, and stand alone beach stores.  
"(A VSCO Girl)  is a girl that has scrunchies, wears over sized t-shirts, a lot of shell bracelets, necklaces, and sometimes surfs.  I think it was a trend in the 90s and then people from our generation brought it back," Ava H. said. 
A big part of being unique is style, yet when everyone looks similar, diversity gets thrown out the window. This isn't to imply that students should show up in neon clothes and a tutu every day, but there is something to be said for pausing before jumping so quickly on every new trend.  It makes things a bit basic when everyone is wearing the same thing every day.
"(The VSCO trend) is unnecessary. Everyone is dressed the same and they are basically all the same person. I honestly think they all just want to fit in," Loren C said.
Boys on campus seem annoyed with the trend and haven't jumped back into the 90s with their female peers. Whether it's in the halls, lunch, or passing periods, boys can be seen mocking the VSCO catch phrases such as, "And I oop, or sksksksk."
"They are attention-seeking and they are following an overused trend. (They say the catchphrases) and I 'oop sksksk,' and it's really annoying," Ryan J. said.
Although some students criticize the trend, others are supportive. 
"(VSCO girls) are pretty rad; the way they look is really cool.  It's really trendy, everyone does it. I also like that it's basic," said Ava H.
It started with a fresh change in fashion. Before the VSCO phase, fashion was reduced to simple jeans and a T-shirt. There really weren't any trends to follow.
About the Contributors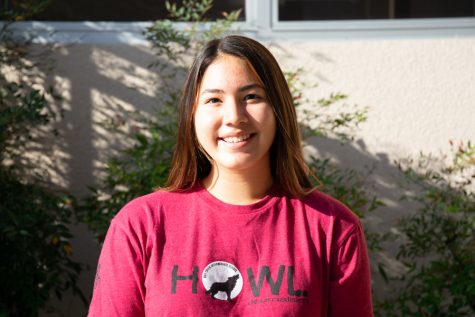 Kaylee L., Writer
Kaylee is a dedicated tennis player and journalism staff member. In her free time, she enjoys playing tennis and swimming. Kaylee has achieved a USTA (United...