Teacher Appreciation Week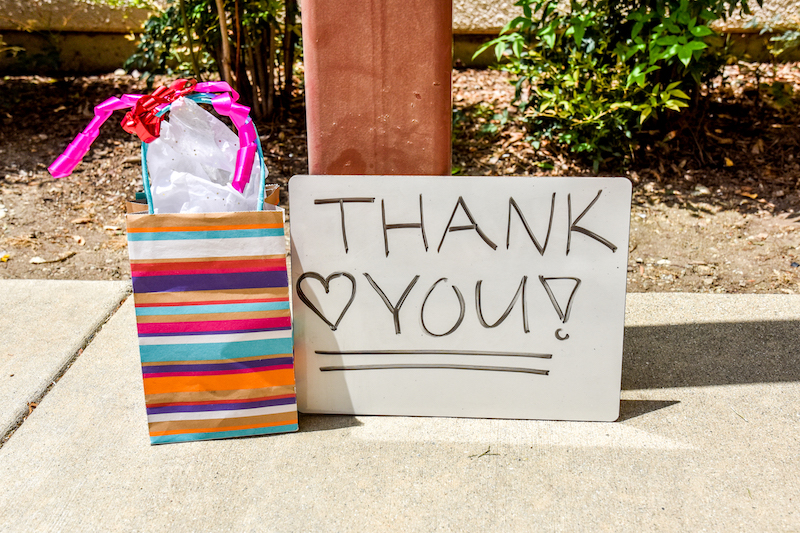 During the first full week of May, the United States of America celebrates Teacher Appreciation Week. Teacher Appreciation Week is a time for schools all over the country to appreciate and celebrate their teachers in their own way. Day Creek is no exception.
"We work with our PTSO to celebrate teachers for a whole week with a variety of treats and food," said Mrs. Raymond, one of Day Creek's vice principals.
Students also contribute by bringing gifts for their teachers to show their gratitude. But is it out of obligation or appreciation?
"[Students] don't appreciate [teachers] at all. They just think they're trying to torture us. That's what the kids think, but they're not, they're just trying to help us," stated eighth grader Spencer H.
However, not everyone has such a pessimistic view.
"I do feel that (teachers) are honored because they are our main source of education and…without teachers we wouldn't be as successful," said eight grader Aanchal V.
"I think at the end of the day, our students know how much time and effort and support our teachers put back into their education, and I think that they want to express their own gratitude with gifts or thank-you cards," commented Mrs. Raymond.
"Since the school opened, teachers have always been honored on campus, and they always will be," said Mrs. Raymond. We agree! So thank you teachers for all that you do!