Why do we care so much about self-image?
Hang on for a minute...we're trying to find some more stories you might like.
Your mirror is something that you're probably afraid of. Sometimes, what scares you, is the person you see in its reflection. It's someone you have known all of your life but is still somewhat of a stranger. You see the clothes that you use to cover yourself, recognize the voice you use to communicate and understand most of your desires, hopes, and fears.
Today, people not only judge others, but they are often highly critical of themselves. What they wear isn't good enough, their intelligence isn't high enough, and how they look isn't attractive enough. Some are even disgusted by the person in the mirror. Finding faults with themselves becomes a daily ritual.
"If you have a negative self-image about yourself you're not (going to think) that you appear (attractive) or are good at certain things," said Mr.Herrok, our counselor here at DCIS. "It's going to (negatively impact) how you feel about yourself and (create) low self-esteem."
Those who negatively think of themselves typically struggle with low self-esteem. Self-esteem is defined as the level of confidence and respect one has for himself or herself. So having low self-esteem describes those who look at themselves through a negative lens, devaluing their bodies or minds. Their thoughts can be so unpleasant that they believe they hold little or no worth at all.
"Possessing little self-regard can lead people to become depressed, to fall short of their potential, or to tolerate abusive situations and relationships," said Psychology Today.
If having low self-esteem can lead to future complications like mental illness or involvement in an abusive environment, it becomes really important to make it a priority to look after yourself.
"When we feel hard moments, it's the time we need ourselves the most," said Candice Wu, a self-love/healing blogger, and podcaster. "The time we need compassion, understanding, support, and presence. We can build that loving relationship, trust, and support for ourselves."
You can't force yourself to appreciate who you are. Especially when you think only of the negative attributes you see in yourself. However, appreciation comes slowly. By building a strong association, the ability to confide in yourself as well as providing encouragement can most likely build self-esteem.
"Your self-image is constantly changing," said Dr.Kevin Solomons, author of Born to be Worthless. "This is why you have the opportunity to turn it into a more positive part of who you are, challenging the distortions you may see in your internal mirror."
So, if self-esteem is a struggle, allow time to be your friend. Confidence comes slowly. Be patient in working towards your goals and a positive self-image bit by bit. Over time, you'll find that friend in the mirror. Then maybe one day, the mirror won't be so frightening.

About the Contributors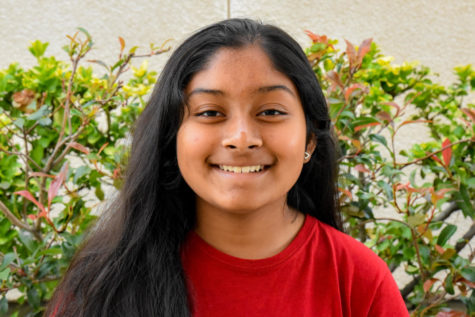 Maleehah H., Writer
Maleehah likes to draw, write stories, and take pictures of what she thinks is beautiful. She has an allergy to peanuts and fur. Her dad has 12 siblings...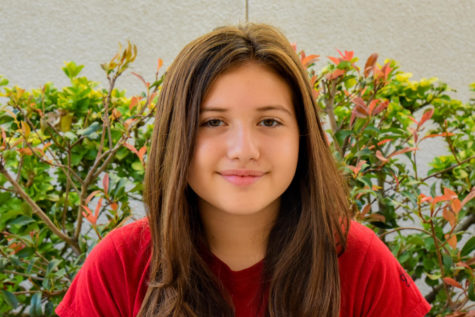 Tori D., Writer
Tori plays club volleyball. She loves baking and playing with her two puppies. When she grows up she either wants to run her own business or be a physicist...