The 2019 Spring Concert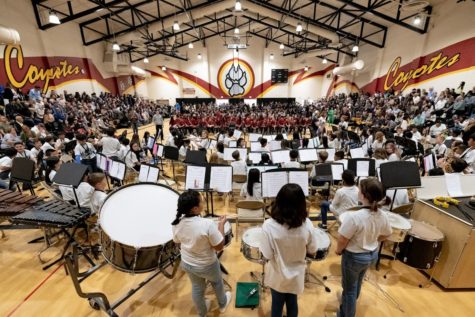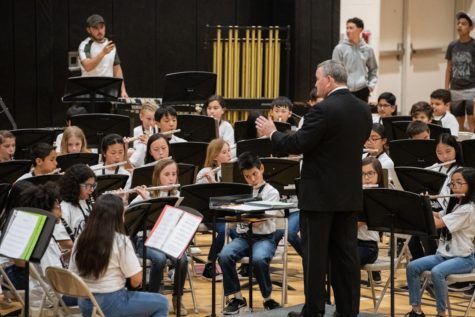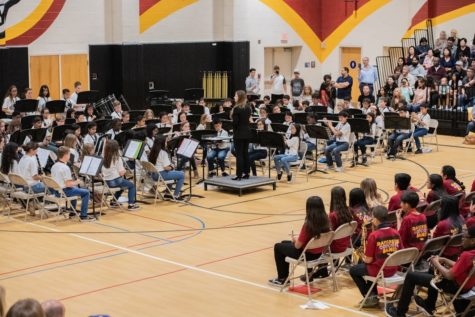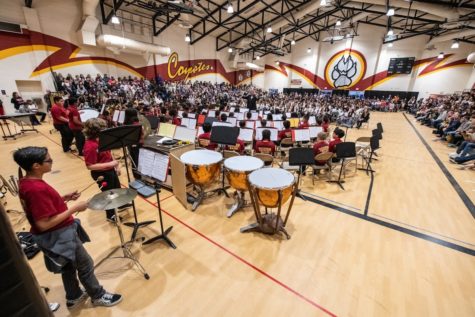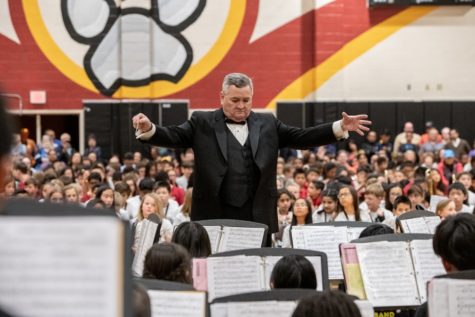 On Wednesday, April 17, the Day Creek Band put on their Spring Band Concert. The entire Day Creek band did a fantastic job playing the Star Wars Medley and many other pieces, both modern and classic.
The fifth graders from Lightfoot, Caryn and Golden Elementary started off the concert by playing the Royal Crown March. Although they were nervous, the fifth graders wowed the crowd by performing flawlessly. It was very hard to tell that most of them had only began learning their instruments earlier that school year.
After that, the 6th graders started off the rest of the concert, playing mostly classical music.
Then the seventh graders came, also playing forms of classical music.
Seventh grader Gitali J. said, "[The best part of band is] the experience. It feels nice that you have displayed everything you've learned, especially in the Spring Band Concert, because it's the last one of the year."
Last, the 8th graders played the Star Wars Medley, including some of our favorites from the film. And, since it was their final song of their final concert, they played Last Ride of The Pony Express.
Over all, the band students pulled off an amazing performance and showcased all of the hard work they put into the concert. Great job band students!
About the Contributors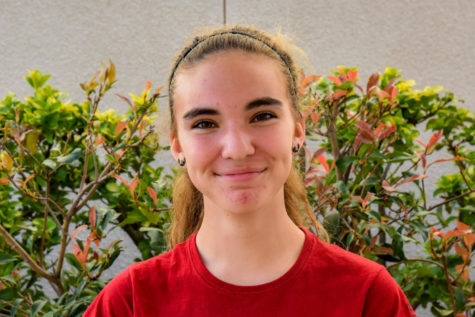 Abby S., Writer
Abby is probably what you would call a nerd. She is really into reading, writing and drawing. She is also obsessed with collecting stationery. Her favorite...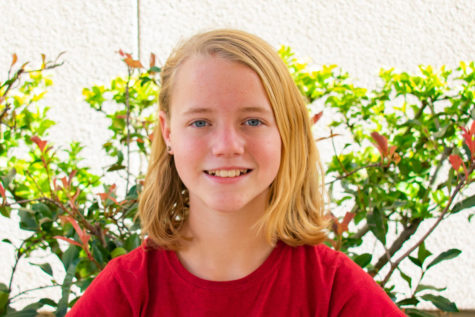 Emily H., Writer
Emily is an interviewer for the Students Of Day Creek section of the Day Creek Howl. She loves to play softball and write when she isn't reading. She...