Burgerim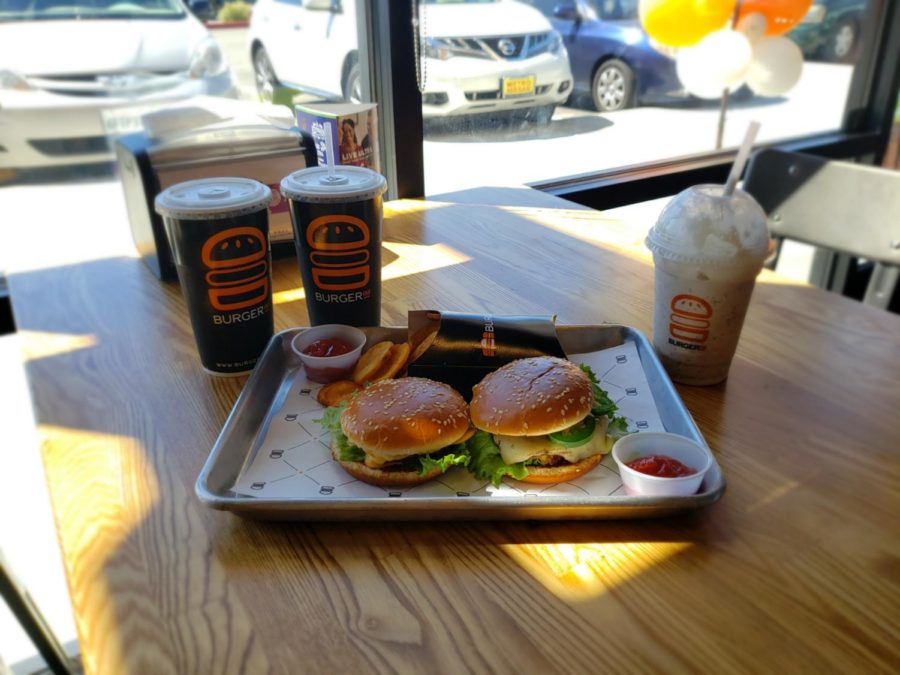 Don't we all love a classic burger with crispy fries and a nice cold beverage? Oh! Sorry vegans, vegetarians, pescetarians and whatever-else-arians are out there. We know you get tired of trying to find a place to eat out. What about Burgerim? It's a place where you'll find a variety of options to suit any kind of diet. The owner, Jose Domez, says, "It suits everybody. We have vegan food, vegetarian food as well, we have gluten-free buns, and lettuce wraps."
Burgerim has multiple options for all types of people. Their menu is split to give you the freedom to make your own burger. First off, you choose if you want a set of two or three 'sliders.' Then, you move on to the type of patty, type of burger with the toppings, and lastly fries. They also have salads and chicken wings.
Speaking of food, the first burger was delicious! It had a regular bun, beef, and cheese with lettuce to finish it off. The beef was nicely textured giving a soft, warm bite with a crunch of fresh lettuce. There was also a layer of "house sauce," which gave the burger a light flavor. The size was reasonable for one meal with fries and a drink. So, get as many fries as you want!
The second burger was healthy. I know veggies…but don't worry I didn't eat it, my dad did! Anyways the burger had a veggie patty with a caliente style. The patty was fried with lentils, tofu, carrots, grilled onions, spices, and egg. The patty was soft and chewy but still had a nice crunch from the lettuce and onions. And there were also toppings options on the burger such as pepper jack cheese, jalapenos, lettuce, Cajun spice, and habanero mayo. The spice wasn't an overload of fire, but enough to add the Cajun flavor. Same as the first burger, the size was perfect for your stomach with those additional sides!
The fries also came Cajun-styled, but these fries weren't normal. No, they were shaped like potato slices, which made them crispier – a new way of seeing fries! They had a mild spice, so don't worry. You can put away your milk. The fries were well made, one of the best Cajun fries I've ever had.
Their drinks aren't from the fountain like you'd usually see at a restaurant. They have the same machine that's starting to pop up in various places. While their food was amazing, the soft drinks tasted very watered down. On the other hand, the Oreo Crumble/Cream, their version of an Oreo milkshake, was great. It tasted like a classic milkshake, exactly how it was supposed to be!
The store's decor is very modern. They have six TVs, two of which were casting sports games while the four in the middle create a large rectangle showing pictures of people eating and enjoying, their food at the restaurant. In the back, they have a frame with multiple different types of burgers representing a variety of choices that aim to satisfy their customers. They play pop music to create a happy vibe.
Ultimately, everything was amazing! Their food had so much texture and flavor and their fries were quite unique. Their drinks may have lacked taste, but the milkshake was a classic. I could have that any day! The decor was modern: nothing too crazy. Their music was a nice fit with the decor leaving a great atmosphere. I will definitely be coming back there soon. So hey! Might see you there!