Opinions On Kareem Hunt's Suspension
Hang on for a minute...we're trying to find some more stories you might like.
Cleveland Browns running back Kareem Hunt was given an eight-game suspension. A few months ago, he assaulted two women in a hotel, was cut by the Kansas City Chiefs and was put on the exempt list. He was finally picked up by the Browns this offseason, but be the backup to Nick Chubb. After this suspension, we went out and interviewed some of our students.
Bruce N., seventh grade, named said "I think it is disgusting. I feel like you should treat a woman with respect at all times [and] I am glad he got suspended. He was a great player [and] it was a great loss for the Chiefs, but he deserved it. [I would put him in] jail for six months and then he should be able to come back. They (the Browns) will be doing way better with Kareem Hunt."
Like many people, Bruce was disgusted and believes Hunt should be suspended more games. Although, he thinks Hunt should come back.
Seventh grader Oscar M. said, "I think Kareem Hunt should be suspended and go to jail because it's not right to assault a woman because it's only common sense, like why would you assault a woman? It's not a good thing to do, so I think he should have jail time and have more suspension time or even be kicked out of the NFL."
Just like Bruce, Oscar thought that he was totally in the wrong and that harsher consequences should be enforced.
"I use to think he was a genuine person and then I saw what he did to those women and it makes me despise him. I think he should have a season's worth of suspension because assaulting women is a pretty big charge. No, [he doesn't deserve a second chance] but the NFL will probably give him a second chance," said seventh grader Josh D.
"
I think Kareem Hunt should be suspended and go to jail "
— Oscar M.
As shown, most people do not agree with what Kareem Hunt did. Some people think he should be suspended more games and others think he should be behind bars. On the flip side, some people think he should have a second chance at an NFL career. Whatever people think, his suspension has been confirmed, and none of us can change it.
About the Contributors
Dylan R., Writer
Dylan is very serious about his education. One of his hobbies is football.  His favorite team is the Patriots and he hopes to become the best tight end...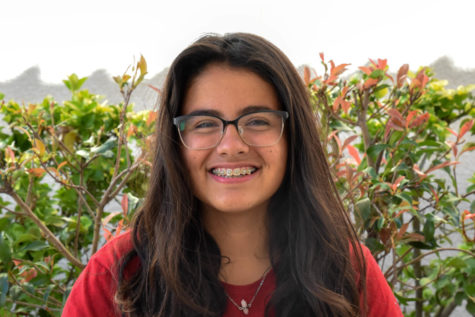 Roxy R., Writer
Roxy is part of the 7th grade Journalism staff. She enjoys playing softball, drawing, and enjoying time with her friends.  Music is a big part of her...