Holi: India's Colorful Holiday
Hang on for a minute...we're trying to find some more stories you might like.
Butterflies and bees fly around, a telltale sign of spring. And with spring also comes holidays.
From March 20 to March 21, Indians around the world celebrated the festival of colors with powdered colors and water balloons.
The festival of colors, more commonly known as Holi, is a Hindu festival that celebrates the coming of spring, good over evil and love. People all over India get together to let go of any resentment towards each other and appreciate one another's company.
"Holi is like a carefree day. It's the festival of colors and you can just enjoy, not worry about anything, and have fun," said eight grader Aanchal V.
The holiday stems from a legend that is generations old. It tells of a young boy, Prahlad, who was a loyal follower of the Hindu god Lord Vishnu. However, his father, Hiranyakashyap, was a demon king who demanded that Prahlad worship him only. Prahlad refused, so Hiranyakashyap declared him to be burnt.
His evil sister, Holika, was expected to hold him in her lap while they sat in the fire. She would be protected by a blessing which made her immune to fire, while Prahlad would burn. However, there was a catch. She had to be alone for everything to work effectively. Unaware of the required isolation, Holika believed she was safe. Meanwhile, Prahlad chanted the name of Vishnu over and over again. Lord Vishnu saved Prahlad for his unwavering devotion, and Holika burned in the fire. The festival gets its name from Holika, and celebrates her demise, as well as the triumph of good over evil.
Pretty creepy, right? It's actually common for people to reenact the burning by creating huge bonfires, sometimes even throwing cow dung and cursing at it as though Holika were really there.
Followers can celebrate Holi wherever they'd like. Some celebrate in their backyards, while others celebrate at full-scale, public celebrations such as the CRY festival.
"​(I celebrate Holi by) going to parties and spraying colors at everybody," explained seventh grader Sohum M.
Each family has their own tradition for Holi, but there is one thing that everyone does: coating your friends' and family's faces with powdered colors.
"We throw powdered colors on each other and have fun, and jump in the pool," said sixth grader Karishma G.
Holi, like many holidays, creates fun memories for all to remember.
"(My favorite memory of Holi is) when all the adults push each other into the pool because it's a fun experience, and my mom doesn't know how to swim. So when they pushed her in, she was kind of treading in the water desperately, and they had to go in and save her. So that was kind of funny!" said Aanchal.
After lots of laughter, water, and colors, festivities concluded on March 21. But it leaves a yearly reminder that winter is leaving and spring is on its way!

About the Writers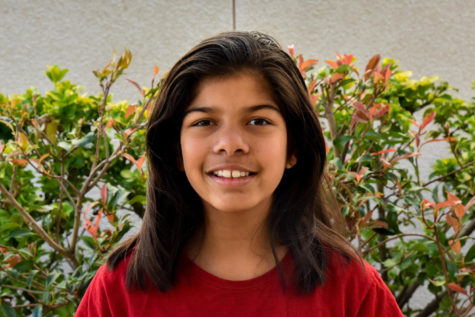 Alisha G., Writer
Alisha G. loves writing stories! She also loves swimming and reading! Her dream job is to be a doctor because she would love to help people and make this...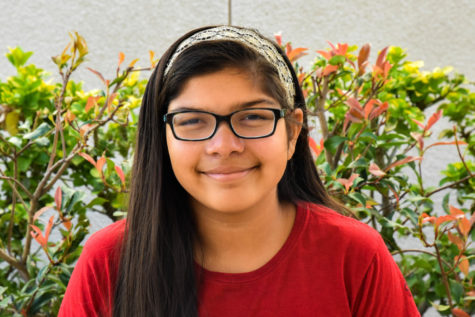 Ashima G., Writer
Ashima is a huge bookworm and nerd! She also love to sketch and write. While she seems to be shy and quiet, she is actually very weird around her friends....