NBA Trade Deadline
Hang on for a minute...we're trying to find some more stories you might like.
Last Thursday was the NBA's trade deadline. Several blockbuster trades took place, with teams trying to make that final playoff push.
To begin the frenzy, Kristaps Porzingis was traded to the Dallas Mavericks on January 31, after he requested a trade. The deal gave the Mavericks Kristaps Porzingis, Trey Burke, Tim Hardaway Jr. and Courtney Lee and the Knicks Dennis Smith Jr., Wesley Matthews, Deandre Jordan and two future first round picks. Porzingis suffered a torn ACL last year, and made it clear that he would like to be traded, or he would leave to play outside the United States.
Kristaps Porzingis talk about his relationship with Luka Doncic saying, "We have a great relationship, and we just know each other from playing against each other. Now that I have the opportunity to play with him, I'm really excited about it."
Also that day, Tobias Harris was traded to the 76ers. Tobias Harris, Mike Scott and Boban Marjanovic left the Clippers for Mike Muscala, Landry Shamet, Wilson Chandler, a 2020 1st round draft pick, a 2021 1st round draft pick, a 2021 2nd round draft pick and a 2023 2nd round draft pick.
He said that "It's no surprise I've been trade a couple of times now, but it's finding the right situation for team basketball or winning culture."
The Memphis Grizzlies traded their star center Marc Gasol to the Toronto Raptors for Jonas Valanciunas, Delon Wright, CJ Miles and a 2024 second-round pick. Memphis is on the rebuild, hoping to get someone this summer, either in the draft or in free agency.
The Philadelphia 76ers traded Markelle Fultz to the Orlando Magic for Jonathon Simmons, a 2019 1st round draft pick and a 2019 2nd round draft pick.
A few hours later, a trade between the two Los Angeles teams happened. Mike Muscala was sent to the Lakers for Michael Beasley and Ivica Zubac. This was seen as a move for the Lakers to add another player, perhaps Carmelo Anthony.
In addition, Avery Bradley was traded to the Grizzlies. Avery Bradley went to Memphis, while  JaMychal Green and Garrett Temple came to the Los Angeles Clippers. The Clippers are now clearly in the rebuilding stage, hoping to land a star in free agency this summer.
In a 3-team trade, the Detroit Pistons traded Stanley Johnson to the New Orleans Pelicans; the Milwaukee Bucks traded Thon Maker to the Detroit Pistons; the Milwaukee Bucks traded Jason Smith, four 2nd-round draft picks to the New Orleans Pelicans; and the New Orleans Pelicans traded Nikola Mirotic to the Milwaukee Bucks.
Harrison Barnes was traded to the Sacramento Kings for Justin Jackson and Zach Randolph during a game. LeBron James posted on Instagram, "So let me guess this is cool cause they had to do what was best for the franchise right???," James wrote. "Traded this man while he was literally playing in the game and had ZERO idea."
Another trade deadline has come and gone. Anthony Davis will spend the rest of the season with Pelicans, and the Celtics might get a shot at getting him this summer.

About the Writers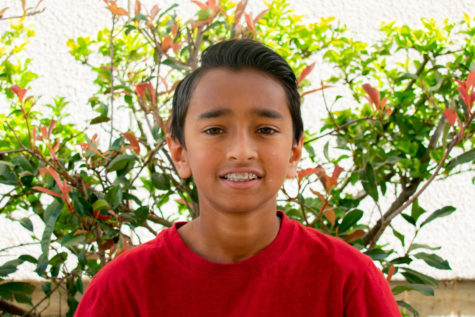 Raghu C., Writer
Raghu is the sports writer for the Day Creek Howl. He loves watching and playing basketball. He's also a Warriors fan. Raghu also likes football, though...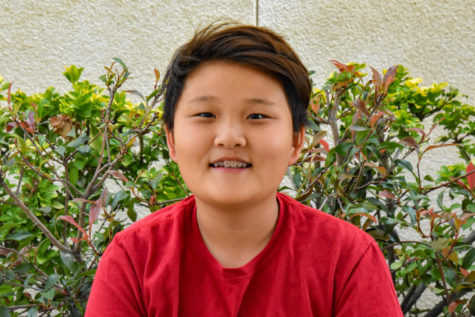 Andrew C., Writer
Andrew is part of the 2018-2019 Journalism staff. In his free time, he loves editing videos/pictures to show to his family and friends. He is also a 1st-degree...