The 2019 Hall Of Fame Class
Hang on for a minute...we're trying to find some more stories you might like.
This year, eight players were added to the Pro Football Hall Of Fame: Tony Gonzalez, Ed Reed, Champ Bailey, Ty Law, Gil Brandt, Kevin Mawae, Johnny Robinson and Pat Bowlen. The stand outs in this class are Tony Gonzalez, Ed Reed, Champ Bailey, and Ty Law. These player will be remembered for their great efforts in the National Football League.
Tony Gonzalez was a tight end and is widely known as the greatest to ever play his position. He is known for his time in Kansas City but he also played for the Atlanta Falcons. He made a record tying 14 Pro Bowls, and caught 1,325 passes, which is second all time.
"I'm pinching myself that I'm able to go out and see these fans and see my name in that Ring of Honor now with Len Dawson and Bobby Bell and Derrick Thomas," said Gonzalez in an interview.
Ed Reed was a safety for the Baltimore Ravens, Houston Texans, and the New York Jets. He picked off 64 balls, and holds the most interception return yards in NFL history, which is 1,590 yards. Reed has a total of 13 touchdowns on his career, and is arguably one of the best safeties of all time.
"Baltimore is my heart. The fans are family. I still work in the community. They embraced me just like I was home. I love Baltimore fans. Baltimore fans know that. Baltimore is everything to me," said Reed.
Ty Law was a cornerback for the New England PAtriots, the New York Jets, the Kansas City Chiefs, and the Denver Broncos. He had 53 interceptions and seven pic-sixes. Arguably his most famous interception was his pic-six in Super Bowl 36, which helped the Patriots win their first Super Bowl. Law made a total of five pro bowls, and is a three time Super Bowl champion.
"This is something I've always strived for, but you do that to motivate you, [and] to push you," said Ty Law.
Champ Bailey, another cornerback, made 12 Pro Bowls, which is a record for defensive backs. He picked off 51 balls, and defended 203 passes. He played for the Washington Redskins and the Denver Broncos, and now has a place in the Hall of Fame.
"It's a little surreal at this moment. I'm just looking forward to the process of the next two months and enjoying the time with my classmates. It's a great class. I'll say the best ever," said Bailey in an interview.
The players will eventually give their speeches and have their statue revealed.

About the Writers
Dylan R., Writer
Dylan is very serious about his education. One of his hobbies is football.  His favorite team is the Patriots and he hopes to become the best tight end...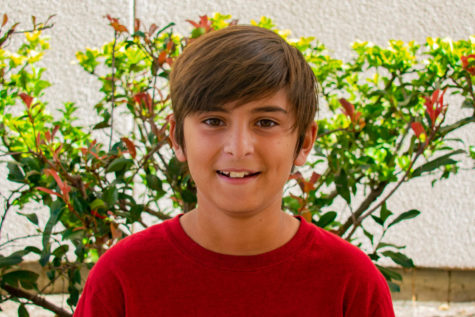 Hayden K., Writer
Hayden loves education and his favorite subjects are math and social studies. Hayden wants to become a Sports Agent or a professional NBA player when he...