DCIS Super Bowl Predictions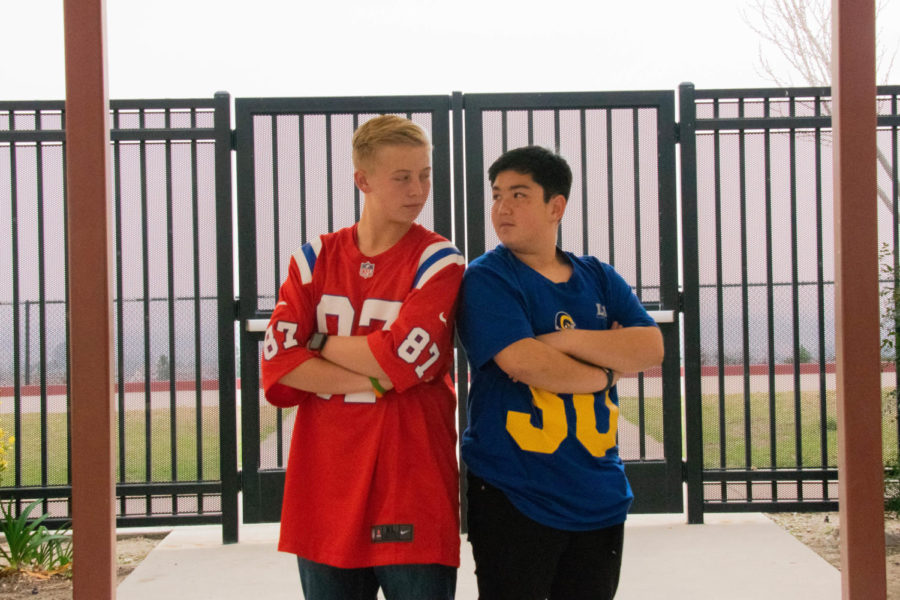 Last week, the New England Patriots defeated the Kansas City Chiefs by a score of 37-31, while the Rams beat the New Orleans Saints 26-23. With the Super Bowl upcoming, the Howl asked some fans about their thoughts on the game.
Several Day Creek fans want the Rams to win just because of their hate for the Patriots.
Ethan P. said he wanted the Rams to win and "the Patriots suck. The Rams deserve to win because the Patriots cheat. They win too much."
Bruce N. said "I want the Rams to win because I don't really like the Patriots, I don't like Tom Brady actually. I think the Rams do have a threat but they'll find a way to overcome it."
Carrington P. also wanted the Rams to win saying, "I just hate the Patriots, they win every year. It'll be close."
Ariyah M. said, "Tom Brady is super old so they will probably lose. [The score will be] 63-25."  
However, some Coyotes thought that the GOAT, Tom Brady, could beat the Rams.
Kiefer R., 7th grade, said that the "Patriots [will win the Super Bowl] because they have a better quarterback, a GOAT, and GOATS are better than Rams."
Ethan F., a Patriots fan, said he really wants them to win because he "just likes that team and so do [his] friends. [I like Rob] Gronkowski. [Other teams] just can't get to Brady. He has so many options to choose from. I think the Rams might get the lead in the first quarter, but then the Patriots will come up and take the game in the last second."  
Jacob O., 8th grade, said that he wanted the Patriots to win because he has "liked the Patriots since 3rd grade and [he] just knows they're gonna win. I think they are going to demolish [the Rams]."
Whether you are a Rams or Patriots fan, we can be sure that this Super Bowl will be one to remember.