Packers Welcome New Head Coach
Hang on for a minute...we're trying to find some more stories you might like.
The Green Bay Packers introduced Matt LaFleur as their new head coach. With the recent termination of Mike McCarthy's position and short-lived interim coach Joe Philbin, it's LaFleur's turn to fix the struggling franchise.
Matt LaFleur has had his time in the NFL. The Packers, however, will be his first ever opportunity as head coach. He started his coaching career in 2003 with Saginaw Valley State as the offensive coach's assistant. In 2008, LaFleur landed his first coaching spot as Offensive Quality Control Coach with Houston in 2008. Coaching with the Texans was his first step toward accomplishing his dream and he landed a spot. His time with the Texans lasted till 2009. He soon moved to a team who was a crucial part of LaFleur's career.
LaFleur's first time working with quarterbacks in the NFL was in 2010, working with the Washington Redskins, he worked with quarterbacks Donovan Mcnabb and rookie at the time Rex Grossman. Not only did LaFleur benefit and help enhance the two quarterbacks, he played a massive part in making rookie Robert Griffin III a pro bowl Quarterback in his first season.
LaFleur was with the Redskins for four years before getting hired by Brian Kelly, (which he was under with his time as an offensive graduate assistant at Saginaw Valley State), to be the Quarterback coach for Notre Dame. Notre Dame college was the top-notch team to coach, even being part of staff produced great opportunities. For LaFleur to land a spot as quarterback coach was very impressive.
A year later after a not so action-packed year with Irish, LaFleur came back to the NFL in 2015. This time, he's with the Atlanta Falcons. Fournatley, LaFleur landed a spot as Quarterback coach once again. And to say he crushed his position as Quarterback coach is an understatement. LaFleur coached the talented Matt Ryan from 2015 to 2016. If you have kept your tabs on Ryan's 2016 year, you know how amazing he played. He ended with a staggering 117.1 rate and 21 average — both his best career stats so far.
But what can LaFleur do to benefit Green Bay? We can only wait to see LaFleur and Aaron Rodgers progress together. Matt LaFleur is young and has many experiences coaching quarterbacks, yet he has never stepped foot into coaching as head coach. But this isn't the first time the Packers have done this. Mike McCarthy, who was Green Bay's former head coach, first started coaching the Packers in 2006. McCarthy had no experience as a head coach either, and he mostly worked coaching offensively, just like LaFleur. Will LaFleur benefit the Packers like McCarthy did and bring them to the Super Bowl? Or will he fail to coach Green Bay successfully? Only time can tell as we watch the young LaFleur work with the Packers.

About the Writer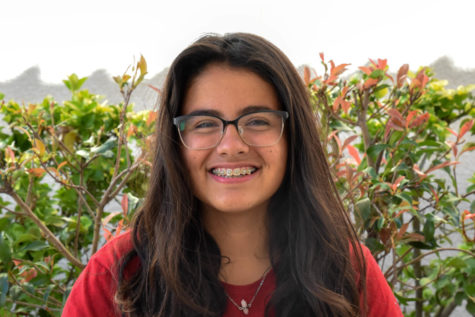 Roxy R., Writer
Roxy is part of the 7th grade Journalism staff. She enjoys playing softball, drawing, and enjoying time with her friends.  Music is a big part of her...