Bohemian Rhapsody Movie Review
Hang on for a minute...we're trying to find some more stories you might like.
The movie, Bohemian Rhapsody, excited Queen fans from all over the globe. Viewers have been waiting for the release of this movie from the day of the trailer's release. The movie is rated PG-13 and is probably not kid appropriate because of certain thematic elements, suggestive material, drug content and language. Before the review, the Day Creek Howl would like to give you a brief background of the masterful band, Queen.
Freddie Mercury, the head singer of the band Queen, was born on September 5, 1946 in Zanzibar, Tanzania. When attending the Ealing College of Art, he met two friends who loved music and would join him in the making of Queen. They were Roger Taylor and Brian May. Their first hit, "Killer Queen" hit number 2 in the UK and 12 in the U.S. One of their most amazing hits, "Bohemian Rhapsody" was not only an accomplishment for their careers but everyone. The song moved people and it continues to make people sing, "I see a little silhouetto of a man Scaramouche, Scaramouche, will you do the Fandango?"
Freddie Mercury soon died, the result of AIDS pneumonia, when he was only 45. Mercury's songwriting skills are remembered through the movie and in the Rock n' Roll Hall of Fame.  
The movie featured a jaw-dropping soundtrack that brings viewers goosebumps. Scoring a 91% Audience Score on Rotten Tomatoes, the crowd seemed to love it. Yet critics seem to think of it as a flop, scoring a 62% on the Tomatometer. While the work of Queen was showed in the film, it was not enough. Freddie Mercury seemed to be the main character, not Queen. They did not show the childhood of Freddie Mercury, instead focused more on his teenage years. The film could have cut a few parts out in exchange for some of Freddie's childhood. The soundtrack was truly amazing with songs like "Bohemian Rhapsody" and "Another One Bites The Dust." In all this movie was mediocre, as it focused too much on Freddie and not much on Queen. Their legacy will live on and many will remember the words, "Scaramouche, Scaramouche."

About the Writer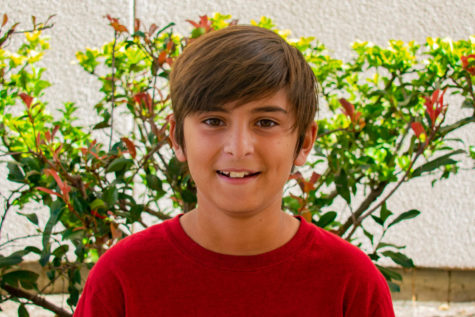 Hayden K., Writer
Hayden loves education and his favorite subjects are math and social studies. Hayden wants to become a Sports Agent or a professional NBA player when he...