Southcentral Alaska Struck With 7.0 Earthquake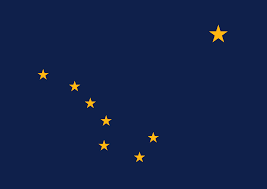 Hang on for a minute...we're trying to find some more stories you might like.
On Friday morning, November 30, a large earthquake with a 7.0 magnitude struck Anchorage, Alaska. There were several reports of serious damage, including the destruction of houses, buildings and many roads. In the past, stronger earthquakes have hit Alaska and averages about 40,000 earthquakes per year, even larger than all the other 49 states, according to CNBC.
"Major earthquake in Anchorage this morning. ⁦@uaanchorage⁩ is closed. We have some damage. Currently assessing. No word of injuries, thankfully. Power still OK. This is one of our conference rooms. Kudos to our Incident Management Team for quick response. We are fortunate."

— Cathy Sandeen (@CathySandeen) November 30, 2018