Too Much Stress!
Hang on for a minute...we're trying to find some more stories you might like.
Countless papers surround you. You put down your pencil, looking at the clock. It's late, but you have to finish this paper. You sink in your chair, feeling overwhelmed. Unfortunately, this is a reality for many students at Day Creek. Thankfully, there are many ways to relieve your stress. 
1. Music
Music is a great way to relax and calm down. Different music can bring changes that alter your breathing and heart rate. This means slower breathing and a slower heart rate, which activates a relaxation response. If you're feeling down or distressed, listen to some uplifting music. It might just turn that frown upside down. Some pieces of music that have a fast beat have been proven to activate a more intense concentration and better-focused thinking. Slower music brings a mellow state of mind. So, when you're feeling the stress start to get to you, put on some headphones and turn up your music.
2. Change your thinking
When it comes to stress, you just need to stop thinking about it. It may seem pointless, but it's not. Your mind starts playing it out: all eyes on you as you hand your teacher an unfinished essay that could make or break your grade. Then your parents' disappointed faces when they gape at your awful grades. But wait! That's only in your head. Your stress can get the better of you because of future scenarios. Maybe you should just stop marinating in that negativity. Instead, think of the task at hand, and focus on that. At first it will be hard, but the more you do it, the better you'll be at it. You'd be surprised by how much more focus you'll have.
3. Clearing your clutter
Along with your hours worth of homework, you also have about a million papers, pencils, and eraser shavings scattered across your desk. How are you ever gonna find and finish your assignments in all that mess? That's where the "clearing" part comes. Organize and clean your workspace however you want. You can pull out the "top priority" subject first, and put it away once you're done. Keep on doing that until you have all your subjects done. Or you can set out all language arts homework in one area, math in another, history over there, and science in the corner. However you do it, creating and maintaining a clear workspace can rid your mind of unnecessary stress.
4. Meditating and working out
When you're stressed out, you're not thinking as clearly as you could,  which probably affects your work and adds to your stress even more. If this happens, try doing some breathing exercises. Simple meditation or prayer could help calm down your mind and prevent you from stressing out. You can do it anytime and anywhere. Be it a moment with a head bowed and eyes closes, a few slow breaths right before a big test, or rolling out a yoga mat at home, it will help. Working out is also a great way to cool your mind down. You can use all your stress and harness it to get some overdue exercise. You will be too busy thinking about how out of shape you are rather than stressing about that upcoming test.
5. Take a break
There are many ways to take a break from your stack of homework. While some people think that a break is a waste of time, it may actually be pretty beneficial. You can do things you love such as drawing, dancing, or playing a sport. This will help you relax and blow off some steam. If you're happier, you may be able to concentrate better. Honestly, who wants to do homework when they're grumpy? You can also spend some time with friends or family. Talk with them and get your stress off your chest. Just relax for a short time. You can have a snack break, too. Maybe something like apples with peanut butter. After all, it's no use working on an empty stomach. It's recommended to take a break every 30-40 minutes. So work diligently for about a half an hour. After that, do whatever you'd like for 15-20 minutes.
So if you're feeling overwhelmed by all the stress, don't worry about it. Just sit back and relax. Try one of the five ways listed above. It's all up to you!

About the Writers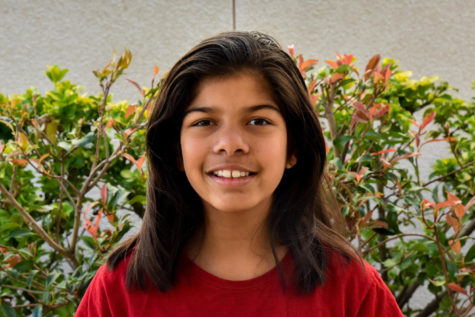 Alisha G., Writer
Alisha G. loves writing stories! She also loves swimming and reading! Her dream job is to be a doctor because she would love to help people and make this...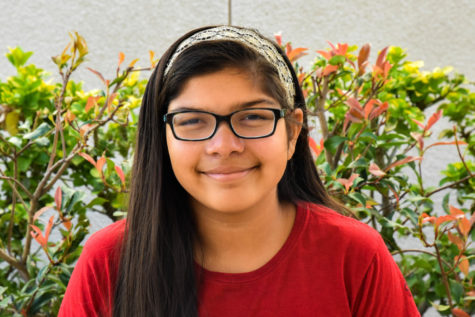 Ashima G., Writer
Ashima is a huge bookworm and nerd! She also love to sketch and write. While she seems to be shy and quiet, she is actually very weird around her friends....