NFL Division Leaders At Midseason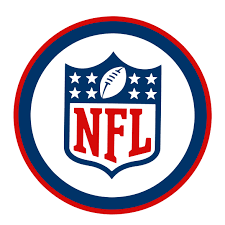 Hang on for a minute...we're trying to find some more stories you might like.
AFC East
New England Patriots: With one of the greatest quarterbacks of all time in Tom Brady, the Patriots are always a playoff, and Super Bowl, contender. At 7-2, the Patriots have had a great season so far. They started off slow at 1-2, but seem to have gotten everything together. Two of their worries are rookie Sony Michel, who has a knee injury, and Rob Gronkowski, who is having back and ankle issues. They both have already missed at least 2 games. Their defense could be better than they are. The defense is allowing 22.5 points per game. High performers on their defense are Devin McCourty, Kyle Van Noy, Patrick Chung, and Trey Flowers. With head coach Bill Belichick, and his supporting cast, the sky's the limit for the Pats.  
AFC West
Kansas City Chiefs: With a powerhouse of an offense, the Kansas City Chiefs look to roll over all of their opponents. Only falling to Brady and Belichick, the Chiefs have a 8-1 record. Patrick Mahomes, an MVP candidate, is on track for 52 touchdowns, and 5,157 yards. In addition, stars like Kareem Hunt, Tyreek Hill, and Travis Kelce are having Pro-Bowl like seasons. Their defense has allowed 26.5 points per game, and needs to step it up a bit. A few stars on their defense are Anthony Hitchens, Dee Ford, and Ron Parker. Anthony Hitchens hat 79 total tackles, and is on track for 140 tackles. Dee Ford has 24 tackles, with eight sacks, and four forced fumbles. Ron Parker has 47 tackles, and two interceptions, with one pick-six. With how overpowered the Chiefs offense is they have a great shot at the Super Bowl.
AFC North
Pittsburgh Steelers: With talent at pretty much every position, the Pittsburgh Steelers have started off good. Their record is 5-2-1 this year, in which they tied to the Cleveland Browns. Ben Roethlisberger is having a pretty average season for him, with 2,560 yards and 16 touchdowns in seven games. The Madden curse might have affected Antonio Brown, who is on track for 1,056 receiving yards, and 16 touchdowns. Two rising stars on their offense are wide receiver Juju Smith Schuster, and running back James Conner. Ju-Ju has 53 receptions for 672 yards, and two touchdowns. James Connor has rushed for 706 yards and nine touchdowns. One of the only problems for the Steelers offense is Le'veon Bell still holding out, but that was pretty much patched up by James Connor. Bell recently left Miami and might be returning. Their defense has been pretty average, allowing 23.5 points per game. Exceptional defensive players on the Steelers are T.J. Watt, Jon Bostic, Joe Hayden, and Terrell Edmunds. The Steelers are a complete team this year, and have a great shot at the playoffs.
AFC South
Houston Texans: On a five game winning streak, the Houston Texans look great. Deshaun Watson has returned to his form with 2,389 yards and 17 passing touchdowns. Deandre Hopkins looks like an All Pro player with 894 receiving yards and seven touchdowns. The Houston defense has been performing good, allowing 20.4 points per game. Stars like J.J. Watt, Tyrann Mathieu and Zach Cunningham are performing very well this season. J.J. Watt has 32 total tackles, nine sacks, and four forced fumbles. Tyrann Mathieu, the honey badger, has 52 tackles, two stacks, and two interceptions. Zach Cunningham has 63 tackles and one forced fumble. If the Texans keep up their winning streak, and keep on producing, the Texans will most likely be in the playoffs.
NFC East
Washington Redskins: With new arrivals like Alex Smith, and future Hall Of Famer Adrian Peterson, the Washington Redskins look extremely better than last season. The Redskins have a record of 5-3. Alex Smith is having a pretty average season, and Adrian Peterson is performing really well. Alex Smith has launched the football for 1,867 yards, and nine touchdowns. Peterson has rushed for 604 yards and four touchdowns. The Redskins' defense is allowing 21.5 points per game, and has exceptional players like D.J. Swearinger, Mason Foster, Ryan Kerrigan, and Da'Ron Payne.Swearinger has 32 tackles, one sack, two forced fumbles, and four interceptions. Mason Foster has 69 tackles. Rookie Da'Ron Payne has 26 tackles, three sacks, and one forced fumbles. And Ryan Kerrigan has 17 tackles, five and a half sacks, and one forced fumble. The Redskins look to be a complete team this year, and could enter the playoffs.  
NFC North
Chicago Bears: The Chicago Bears have upped their game since last year. With a 5-3 record, the Bears have already tied the amount of wins they had last year. Quarterback Mitch Trubisky is already way better than last year, with 1,949, and 16 touchdowns. Other offensive weapons like Jordan Howard, Tarik Cohen, Trey Burton, and Taylor Gabriel, are producing well this year. With new arrivals on defense like all star Khalil Mack, and rookie Roquan Smith, their defense has been great. Their defense has allowed an amazing 19.1 points per game. Khalil mack already has five sacks, with four forced fumbles, and a pick-six. Rookie Roquan Smith has 53 combined tackles. Seven Year veteran, Danny Trevathan, has 61 tackles, two sacks, one interception, and one forced fumble. Cornerback Kyle Fuller has four interceptions, and 26 combined tackles so far. With all the linebacker talent on this team, it looks as the "Monsters Of The Midway" have returned. This team is filled with stars, especially on the defensive side, and has a great chance at a winning record.
NFC West
Los Angeles Rams: At 8-1, the LA Rams are one of the best teams in the league. The only team they fell to was the New Orleans Saints. MVP candidate Todd Gurley is on track for 28 total touchdowns, and Jared Goff has improved significantly over his first three NFL seasons. New addition Brandin Cooks has been producing extremely well, with 757 receiving yards and three touchdowns. LA's star-studded defense has been allowing around 22.2 points per game so far. Some of the many stars are Aaron Donald, Marcus Peters, Ndamukong Suh and John Johnson. Aaron Donald already has racked up ten sacks and a forced fumble. Marcus Peters has 27 tackles, and a pick-six. Ndamukong Suh has 24 tackles and three sacks. And lastly, John Johnson has accounted for 57 tackles, one forced fumble, and three interceptions. As one of the best team in the NFL on paper, and on the field, the LA Rams are a for sure bet for the playoffs, and have a great chance at the Superbowl.
NFC South
New Orleans Saints: With offensive weapons like Drew Brees, Alvin Kamara and Michael Thomas, you'd would expect the New Orleans Saints to only have one loss. At 7-1, the Saints have " breezed" to the top of their division. They already have dethroned the Rams as the top team in the NFL. The new all-time passing-yards leader, Drew Brees, is on track for 4,672 yards this season, and Alvin Kamara is shredding through defenses. Kamara has 490 rushing yards, and nine rushing touchdowns. To add to that, he also has 427 receiving yards, and three touchdowns. Michael Thomas already has 880 receiving yards in 8 games, including a 211 receiving yard game. One of the worries for the Saints is their defense, which needs to step it up a bit. All in all, with a top ten offense that is clicking, and an ok defense, the Saints are definitely a playoff team, and super bowl contender.

About the Writer
Dylan R., Writer
Dylan is very serious about his education. One of his hobbies is football.  His favorite team is the Patriots and he hopes to become the best tight end...