Dickey's Barbecue Pit
Hang on for a minute...we're trying to find some more stories you might like.
Welcome Dickey's Barbecue Pit, to Rancho Cucamonga, California. I know I'm not the only one excited for this. Who doesn't love good ol' BBQ chicken and ribs? Oh! Sorry vegetarian and vegan people, you'll have to pass on this article. It's going to get juicy! Punny, aren't I?
Dickey's Barbecue Pit is located in the Day Creek Marketplace, just across from the new Starbucks.
Travis Dickey opened his first Dickey's Barbecue Pit in Dallas, Texas in 1941. The franchise has 499 franchises total, spread throughout 4 countries. As it progressed, it continued to become more and more popular. By 1967, Dickey's sons, Roland and T.D. Jr., took over the business. They kept their father's legacy, hickory-smoked signature meats, the highlight of the menu!
When I walked in, the first thing I noticed was its western theme. They have walls decorated with rustic wood, as if I were camping in a forest full of trees. They had a huge shelf with a picture of the founders and a round kettle barbecue grill. Along with the theme, they also played a mix of western and country music. That set the vibe that guests are chowing down on a western barbecue.
The customer service was great! When I took my order they politely and enthusiastically asked what I would like and waited patiently for my response. The staff was also very courteous. They sounded like they cared and enjoyed their jobs; they were ready for whatever we threw at them.
Moving on to the food, I ordered chicken breast, pork ribs, macaroni and cheese, baked potato casserole, barbecue beans, and dinner rolls. And if that isn't enough for you, well sorry, that's all I got.
They served the food in metal trays with parchment paper over them, which added to the western theme.
First, I tried the chicken breast, and MAN that was delicious! The edges were chewy and had a nice seasoning to it. The inside was bland but tender, and on the top was barbecue sauce which added a great taste to it.
Secondly, I tried their pork ribs. Though ribs are my favorite food, it's hard to find just the right ribs. Some places put too much barbecue sauce, while others put too little. Sometimes the ribs can be too undercooked and while others are too crispy. But this place got it right! Perfect barbecue sauce, and perfectly cooked meat. The ribs were chewy and flavorful. They served two strips that weren't too big, so they were a good amount to eat in one sitting.
After that, I tried their mac & cheese. It had big macaroni pieces with thick and creamy cheese sauce poured all over. It all blended so well and tasted great to have alongside with the meat. It added a texture and flavor you can't find anywhere else.
Next, I tried their baked potato casserole. This had mashed potato (of course), cheddar cheese, smoked bacon, and green onions. After I took a bite, I could immediately taste the bacon and a hint of spice (which came from the green onions). The potatoes were warm and creamy and tasted great with the pieces of bacon and green onions. With every bite I took, I could taste the potatoes dissolving in my mouth. Mmm.
Then, I had the barbecue beans which were very sweet. They used barbecue sauce for the actual "barbecue" taste. The beans were flavorful and were nice and soft to chew.
Lastly, I ate the dinner roll. For those who don't know what a dinner roll is, it is a sweet bread roll. The bread was nice and soft. Thankfully, it wasn't hard to bite into because that is just horrible. It was a great side dish to have with the meat too!
Overall, everything was amazing. Their decor was beautiful, there customer service was kind, and their food was delicious! This place is great for a bite with friends or family. And the music isn't too loud to the point you've lost your hearing. I definitely recommend going to Dickey's Barbecue Pit. There food is unique because they smoke all their barbecue. Dickey's Barbecue isn't a fancy, expensive sit down restaurant nor a fast food restaurant, it's one of a kind Dickey's Barbecue Pit!

About the Writer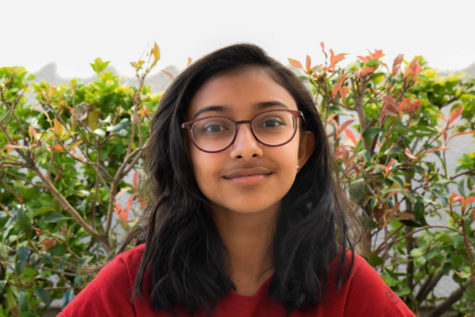 Sana M., Writer
Sana loves to sketch in her free time. She also has been dancing since she was 3 and loves it. She has always been obsessed with Wonder Woman, she's...