The Browns Finally Did It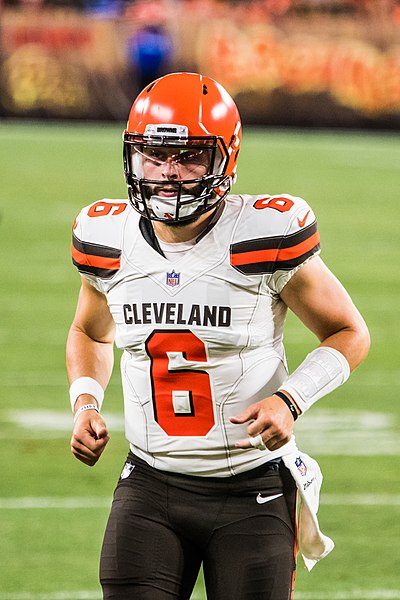 On Thursday, September 20, the Cleveland Browns finally won a game. After not having a single win for 635 days, Baker Mayfield and the Browns defeated the New York Jets in a 14-point comeback, 21-17.
After going 0-16 in 2017, the Browns hadn't yet won a game in the first two weeks of this new season. In the season opener, they broke their losing streak with a tie against the Pittsburgh Steelers, and then lost the next week to the New Orleans Saints.
In the first half of the game against the Jets, the Browns were trailing 14-0 late into the second quarter. After the Browns' starting quarterback, Tyrod Taylor, was ruled out of the game with a concussion, the first overall pick, Baker Mayfield came into the game with 1:42 left in the half. Mayfield drove them down the field and the Browns kicker scored a field goal, making the game 14-3.
In the second half of the game the Browns scored 18 points, while the Jets only scored three, and the Browns finished the Jets on a game-ending interception by Terrance Mitchell. During the half, one of the biggest highlights was a well known play called the 'Philly Special' where Baker Mayfield caught a 2-point conversion to tie the game, 14-14.
In a post-game interview, the rookie quarterback explained to NFL.com what it was like on the field.
"I felt the energy. It was an unbelievable feeling," Mayfield said. "I've had a backup role and had to fight through some things and always had to be mentally ready to go."
After Baker Mayfield's great performance, he was named the starting quarterback, surpassing Tyrod Taylor. We will now have to see what Mayfield can conjure up as the new starter for the Cleveland Browns.
About the Contributors
Dylan R., Writer
Dylan is very serious about his education. One of his hobbies is football.  His favorite team is the Patriots and he hopes to become the best tight end...