From World Series To Washed Up
Hang on for a minute...we're trying to find some more stories you might like.
The Los Angeles Dodgers are on the list of the most successful organizations in all of sports. They've won their division five times in the past five years, making them one of the most prolific teams in MLB today. However, this season has been quite different. After losing the World Series to the Astros last year, they have been in a funk. This was obvious when the last place Cincinnati Reds swept this LA squad, which now sits on a 17-26 record. The Dodgers have found themselves in fourth place within the National League West.
While the Dodgers were in the chase for the all-time win record during the 2017 season, things seemed historic. This year might even set more history for them, but on the other side of the spectrum. "Their 16-24 record after 40 games is the Dodgers' worst in 60 years," wrote Bill Shaikin of the Los Angeles Times.
The Dodgers' manager, Dave Roberts, is known for his excessive use of the bullpen. This year, however, they are playing without the dominance of Brandon Morrow and Tony Watson. Their current bullpen has a collective ERA of 4.54 – 23rd in MLB.
"Over the past 13 games – starting with the Marlins series and including a three-game run of competence – Dodgers relievers have a 5.60 ERA and an unsightly 1.71 WHIP. Twenty-eight walks and six home runs in 45 innings have inflated those numbers," wrote Bill Plunkett of The OCR.
Los Angeles is accustomed to playoff baseball given the fact that they have had a playoff berth every single time in the last five years. This year, however, has made everyone's head turn. Last year, the Dodgers were 12 games away from the all-time win record. This year they are 9 games below .500.
LA's general manager, Farhan Zaidi, had decisions to make before the season started. Major League Baseball's luxury tax has been pestering the Dodger's payroll for the past five years. By surpassing the salary cap four year straight, (2014-2017) they were forced to trade players away this season. Charlie Culberson and Tony Watson are among those recently released. However, some benefits have come out of losing a few teammates. Matt Kemp, former Dodger, Padre and Brave, reconnected with Kershaw and the rest of the crew this season. His team-leading .321 batting average is All-Star-caliber, and come July, he might even represent the Dodges for the National League team.
The Los Angeles Dodgers are also playing without stars, Corey Seager and Clayton Kershaw. Seager is out for the season with Tommy John surgery, and Kershaw, LA's ace, is scheduled to return soon, after having biceps tendinitis. Justin Turner and Logan Forsythe have just come back to the team from rehab assignments. The Dodgers have proven they cannot contend with other teams when they are missing their key players.
A major comeback is needed for Los Angeles if they hope to be a playoff team, much less a World Series champion. Their efforts weren't enough last year, but this year might need a miracle.

About the Writer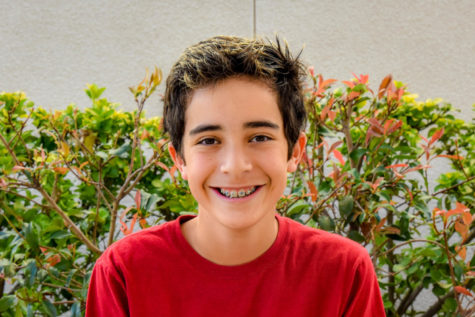 Jonas D., Editor-in-Chief
Jonas is the editor-in-chief for the Day Creek Howl. He enjoys playing baseball, golf and tennis. His hobbies inside of school are playing soccer and hanging...