Loneliness
Hang on for a minute...we're trying to find some more stories you might like.
It's a feeling that we usually don't like, but it's there and it's not uncommon. It's a feeling that there's nobody but yourself. And as our generation grows more phone-obsessed, we also seem to grow lonelier.
We, as a whole, are losing a part of our humanity. We'd rather send a text or meme than have an authentic conversation with our family or friends. Our society is slowly moving from something extroverted to something that is introverted. Anxiety levels have skyrocketed and we fear talking because nobody else does.
In a recent Cigna survey of 20,000 Americans, the study revealed frightening results.
46% feel alone either sometimes or always

47% feel left out

27% feel people actually understand them

43% feel that their relationships aren't meaningful

43% feel isolated from others

20% rarely or never feel close to people

18% don't feel like there are people they can talk to

53% have meaningful in-person social interactions, such as an extended conversations with a friend or spending quality time with family on a daily basis.
Other research shows that loneliness is as unhealthy as smoking 15 cigarettes a day, making it even more dangerous than obesity in America.
"Loneliness can impair health by raising levels of stress hormone and inflammation, which in turn can increase the risk of heart disease, arthritis, Type 2 diabetes, dementia and even suicide attempts," said writer Jane Brody in a recent The New York Times article.  
Many people put the blame for this loneliness epidemic on social media and cell phones. Apps and electronics created to help people socialize have instead caused loneliness. The reason behind this is that many people have replaced in-person conversations with texting and have lost their ability to communicate face-to-face. Gradually, we've come to feel that we're on our own.
It is similar to raising your hand in class. When your teacher asks a question, you know the answer, and you want to raise your hand, but you do not want to be the only person raising your hand so you do not raise your hand. Gradually, you stop raising your hand and your classmates don't raise their hands either.
Others say that loneliness is a part of being human and it can't be erased. It has been there and it will always be there along with your other emotions: happiness, pride, anger, surprise, sadness, loneliness.
Loneliness is more than a social disaster. It can be a serious health risk. Even if loneliness will always be somewhere in you, it's much better to work toward forming relationships with those around you rather than type away on an emotionless cell phone.

About the Writer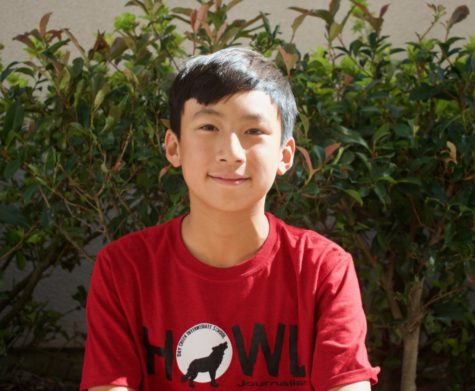 Ethan N., Writer
Ethan is a seventh grader at Day Creek Intermediate. He plays the piano and reads in his free time. Ethan swims competitively at a swim club. He also loves...