NBA Playoffs
Hang on for a minute...we're trying to find some more stories you might like.
The 2018 NBA season has been wild: the Philadelphia 76ers had the bounce-back year of the century, the Cleveland Cavaliers and the Golden State Warriors made the playoffs… again, and the Boston Celtics had a postseason berth for the ninth time in the last 10 years. Now all that remain are the Cavaliers, the Warriors, the Rockets and the Celtics.
In the second round of the playoffs, the Warriors faced off against the Pelicans while the Cavaliers battled the Raptors, the Celtics played the 76ers and the Rockets dueled the Jazz. The Warriors beat the Pelicans, the Celtics crushed the 76ers, the Cavaliers swept the Raptors and the Jazz lost to the Rockets.
The Cavaliers are now battling the Celtics in the Eastern Conference finals and the Rockets are playing the Warriors in the Western Conference finals. The winners will face off for the NBA title.
"Boston's win over Philadelphia on Wednesday night brought down the curtain on the post season's second round — one that wasn't exactly loaded with drama, since it was the first time since 2002 that none of the NBA's four conference semifinal series went past five games. Cleveland swept Toronto, while Houston, Golden State and the Celtics all prevailed by 4-1 counts," wrote Kevin Manahan of New Jersey Real-Time Sports.
The Warriors and the Cavaliers have seen each other in the Finals three times in the last three years, two championships for Golden State and one for Cleveland. This year, however, the highly favored Houston Rockets are favored to play the Boston Celtics in the NBA Finals, leaving the Cavs and the Warriors out of the championship bid.
According to FiveThirtyEight, Houston has an 80% chance of reaching the Finals and a 71% chance of winning it all. The Boston Celtics have a 60% chance of meeting the Rockets and have a mere 8% chance of becoming the NBA champs.
At this point, the Warriors are leading the Rockets one game to nothing and the Celtics jumped on the Cavs with a one-game lead. The second Eastern Conference game is today and the second Western Conference game will be tomorrow. The champions of each conference will play each other in the 2017-18 NBA Finals. Will the Rockets play to their predictions? Or will they crumble under the pressure?

About the Writer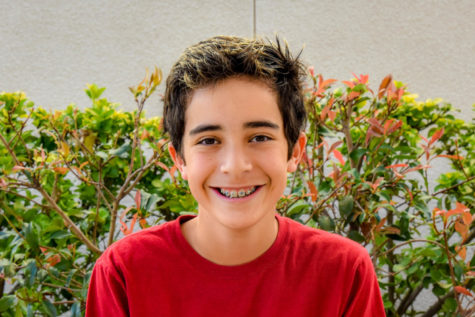 Jonas D., Editor-in-Chief
Jonas is the editor-in-chief for the Day Creek Howl. He enjoys playing baseball, golf and tennis. His hobbies inside of school are playing soccer and hanging...