Gun Control
Hang on for a minute...we're trying to find some more stories you might like.
On Valentine's Day of 2018, seventeen individuals died in the Parkland school shooting. This was the second deadliest school shooting in American history, second only to the Sandy Hook Elementary school shooting. Quickly, a huge uproar rippled across the United States. About a month after the shooting, students around the country walked out of their classrooms to protest a change in gun laws. Is something finally going to change? Or will current gun laws remain the same?
Gun control is the restriction of purchasing, using, and carrying firearms. Yet it also affects a much wider spectrum of related items. Gun control could also change the regulations for bump stocks, concealed carry permits, and magazine capacity. Currently, different states have separate forms of gun regulation, further confusing the matter. Activists hope that the federal government will create gun laws that apply everywhere in the US.
Politicians have debated gun control for years. Some legislators hope to abolish the second amendment, while others argue that guns are necessary for self-defense. Yet it is unclear if self-defense would be necessary if proper gun control were enacted. With over 300 million guns in the US alone, is proper gun control even possible? Legislators have constantly disputed the passage new laws, with little sign of compromise.
Gun control activists believe that if guns are the issue, banning them would alleviate the problem. But would it? Or would people only find another way to bring harm to others? And if other deadly items are still available, where does the legislation stop? With the proposed prohibition of guns, the US would still be unable to control the black market. Haven't we tried that with drugs? Perhaps guns are removed from those who show a history of violence or signs of mental illness?
President Trump signed a bill at the beginning of 2017 that made it significantly harder for someone who is considered "mental[ly] defective" to purchase a firearm. Florida school shooter Nikolas Cruz showed signs that he "was mentally disturbed" according to a tweet from the president. Yet this didn't seem to prevent the Parkland shooting or the prior Las Vegas shooting that took 58 lives.
In a conversation with the Howl, Amy Hunter, a media liaison for the National Rifle Association (NRA), said, "Well, the NRA feels strongly that law-abiding people's right to exercise the second amendment to defend themselves should be defended. But we feel strongly that people who should not have firearms should not have access to firearms. [If] they've been adjudicated [or declared] violently mentally ill by a judge, [they can] have their Second Amendment rights taken away. We support that."
After the Florida school shooting, it seems as though schools are defenseless. 17 students died, leaving the arming of schools as a possible solution. President Trump "enthusiastically embraced a National Rifle Association position to arm highly trained teachers to fortify schools against mass shootings like the one last week," according to The New York Times.
"The National Rifle Association has resources available to schools. 150 schools, if not more, have signed up for it. It's a program called School Shield and it offers resources and training and education to school facilities [so] that they can learn to make sure that their schools are safe places for whatever is most appropriate for their community," said Hunter.
If a gunman knew that staff members of a campus were armed, the gunman may be deterred from going there. But imagine the physical and mental training that must be required to confront ready a possible danger on campus. Some schools have already armed their teachers with firearms such as the Sidney and Mad River school districts in Ohio. The Senate has passed the 'guns in schools' bill but wishes to have mental health screenings for armed educators.
Mrs. Morrison, a seventh-grade teacher at Day Creek disagreed. "No, [teachers shouldn't carry guns]. Teachers are here to teach. I think [if there are] guns in classrooms, a kid could grab it and get a hold of it. I'm not against having security guards on campus as long as they're trained. If we have to have guns on campus, then it would be a security guard or a police officer that's actually trained in having guns and separate from teachers who have [no training]."
Critics of gun control believe that the Founding Fathers would never have wanted rifles to be taken away. They would never have imagined citizens who would actively protest to take away their own rights. On the contrary, advocates for gun control believe that the Founding Fathers did not predict that firearms would advance to the level they are today.
Mrs. Daley, an eighth-grade teacher at Day Creek Intermediate, told us, "I teach about the Constitution, and the right to bear arms is right there in there. And we know about our militias and how important it is to have our citizens armed in case of some sort of hostile takeover or something crazy like that. In my heart, I truly believe we should be able to own guns, but I think that we've gotten to the point where the guns that we have are so technologically advanced that they are no longer for hunting [and used] more like toys. Like to see how many bullets I can shoot. Like Nerf guns."
Anti-gun control supporters believe that people kill people, not guns. If someone has the willpower to kill, they will go to all lengths to do so. The removal of guns would only make it slightly more difficult to accomplish that goal. On the other hand, gun control advocates deduce that even the smallest obstacle can ward off potential shooters. They argue that firearms also allow individuals to massacre groups of people with ease, in comparison to other deadly weapons, like knives.
"We believe [that people kill people]. We don't believe that the tool is to blame. People safely and responsibly use firearms regularly," Hunter said to the Howl. "[They educate] themselves the best way that they can be educated, whether that be through their family or through any of the many programs that the NRA offers. We believe that they should be able to exercise their second amendment rights [and that] you should be able to have the best tool for self-defense in your home."
After the Parkland school shooting, protesters believe that gun control is the only option. Gun rights advocates believe that it would do more harm than good. Politicians have been debating this topic for decades, but the argument remains divided and undecided.

About the Writers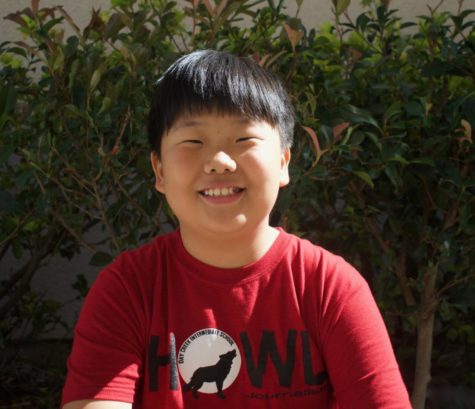 Joshua B., Writer
Joshua B. is a 7th grade staff member of the Day Creek Howl. In his free time, he enjoys to watch TV and play video games. His favorite restaurant is Olive...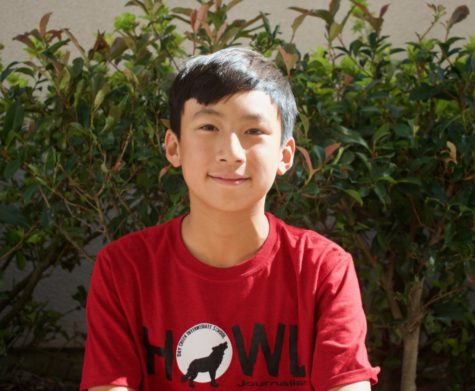 Ethan N., Writer
Ethan is a seventh grader at Day Creek Intermediate. He plays the piano and reads in his free time. Ethan swims competitively at a swim club. He also loves...