Black Panther Movie Review
Hang on for a minute...we're trying to find some more stories you might like.
Warning: This article contains information that may reveal some of the storyline of the film. Read at your own risk.
On February 16, the new film Black Panther was released to the public. The cinematic marvel has proven itself to be one of the best if not the best movie ever produced by Marvel. The storyline was well composed and came to life unlike anything I had never witnessed. The character of Black Panther was played by actor Chadwick Boseman, who also played Black Panther in Captain America: Civil War. Boseman did an excellent job in portraying this role in both films. On its first weekend, the movie has already earned an astonishing $192 million, it earned a place in box office history books.
In Marvel's Black Panther, T'Challa returns home to the technologically advanced nation of Wakanda, which has been under the radar of the rest of the world because of its extremely valuable amount of Vibranium. This metal risks the end the world. One person, Klaw, has seen this metal. After recognizing how powerful the substance is, he wanted it, and managed to steal a very large amount. His partner in crime, Erik, ends up being someone very important to Wakanda. In the end, he went to Wakanda hoping to get the Vibranium he deserved. However, after he got it, he tried to ship the Vibranium to criminals in other parts of the world. Luckily, Black Panther saves humanity.
The film, as it deserves, got a 97% rating on the Tomatometer. It has a viewer rating of PG-13 "for prolonged sequences of action, violence, and a brief rude gesture." Although the film has a PG-13 rating, I feel that it would be acceptable for kids of 9 years of age and higher. Altogether, I enjoyed the film so much that I did not want to leave when it ended. I believe other Marvel fans will not be disappointed. If your family is into action movies, then this film might just be ideal. You should go see it as soon as possible. Otherwise, your friends might end up spilling the whole story to you!

About the Writer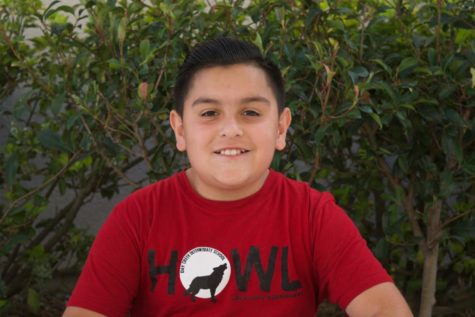 Ceasar C., Writer
Ceasar C. is a seventh grade staff member of the Day Creek Howl. In his free time, he likes to watch movies and play with his dogs. His favorite theme...