Do Book To Film Adaptations Do Justice?
Hang on for a minute...we're trying to find some more stories you might like.
After reading a great book, it's every reader's wish to see it on the big screen, but after seeing several book to film adaptations, many viewers are often disappointed. Either an important detail was missed by writers and producers, or the movie was not similar to the book in any way. Walking out of a theater, you'll hear the common phrase, "I liked the movie, but the book was better." Actually, it's more like, "That movie sucked."
A book being turned into a movie usually means that the book was really popular. Or producers just wanted to fill their pockets with any and all money related to the book. Movies often skip out on some details, interpret a scene incorrectly or tell a story unlike the book in every way. For example, in The Giver, Asher, Jonas' funny friend becomes more grim. The movie producers might have wanted more drama between the two characters, but their friendship was ruined in the process.
Another example was Percy Jackson and the Olympians: The Lightning Thief. In the book, Annabeth's family situation is depicted several times while the movie doesn't show it at all. The movie only has Annabeth telling Percy that she has left camp a few times.
Wonder also has a movie adaptation. One difference is that the movie doesn't include August's hearing aids. Hearing aids aren't even shown in the movie. Without them, Auggie's difficulty in adjusting to school is dramatically decreased. Hearing aids added an important obstacle that Auggie overcame in the book.
In rare times, movies do occasionally add scenes that make the movie better. One example in Harry Potter and the Deathly Hallows Part 1 showed Hermione erasing her parents' memories to keep them safe from the Death Eaters. This scene adds another level of sadness to an already tear-jerking movie.
A Wrinkle In Time is another well-known book that Disney is bringing to theaters soon. We will keep our fingers crossed that it is true to the book. Movies give our eyes a chance to experience our favorite book on screen, but books should be left to the interpretation of an individual reader, not dramatically changed to fit what a producer thinks.

About the Writer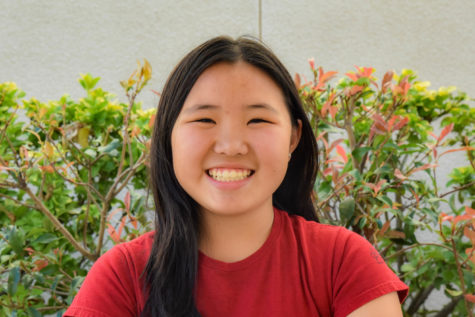 Crystal M., Editor-in-Chief
Crystal is an editor who loves being a part of the 2018-2019 Howl staff. In her spare time, she likes to draw, bake, write, play piano and spend time with...