'Maze Runner: The Death Cure' Movie Review
Hang on for a minute...we're trying to find some more stories you might like.
Warning: This review includes some spoilers
If you had the opportunity to watch the previous Maze Runner movies and you enjoyed them, you may have been waiting for this film to be released to the public. I must say that the people that were part of the making of the film did a fantastic job. The continuation of the previous films was great. It had several action-packed scenes that push you to the edge of your seat. The only word that could describe the experience of watching the film is exhilarating.
In the finale to the Maze Runner saga, Thomas, the main character in the film, takes his group of escaped Gladers to WCKD, which was the only city left in their world. When they arrive to this "city" they realize it is more like the worst labyrinth they had ever experienced. They left their mostly peaceful home to try and save their good friend Minho from WCKD, but it was definitely not simple.
The film's ratings are poor on Rotten Tomatoes at a 76% audience score and 45% on the tomatometer, but it surely deserved better score when it is compared with other films that scored highly. The movie was rated PG-13 for intense sequences of sci-fi violence and action, language, and some thematic elements. In all, the movie was enjoyable and would be something fun to see with your family, but keep in mind the film would not be suitable for some younger students.

About the Writer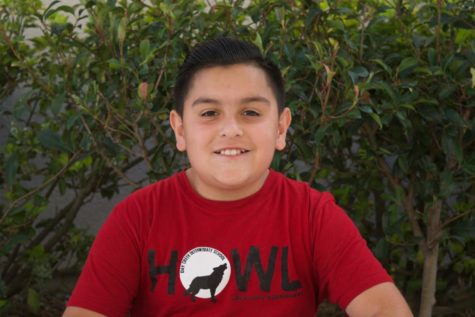 Ceasar C., Writer
Ceasar C. is a seventh grade staff member of the Day Creek Howl. In his free time, he likes to watch movies and play with his dogs. His favorite theme...