Rancho Rivals Clash
Hang on for a minute...we're trying to find some more stories you might like.
Two rival football teams, about 4,000 fans dressed in pink and one MaxPreps Rivalry Series Trophy was all that was needed to make the most anticipated football game among Friday night's lights.
The sea of pink in the stands bounced with excitement as both teams entered the field. Smoke machines on the Grizzly side billowed out thick fog. Osos' award-winning band opened with the playing of the National Anthem, and then the Rancho Cucamonga Cougars kicked the football off to the Los Osos Grizzlies.
On the first play of the game, the Grizzlies carried the ball all the way to the 40-yard line into Cougar territory. Then at the two-yard line, the Cougars recovered the ball after a Grizzly fumble.One play later, Rancho scored a 98-yard touchdown. This play set the tone for the remainder of the game. The Grizzlies' offense was in hibernation while the Cougars devoured their prey.
Touchdown after touchdown led to a halftime score of 41 – 0, in favor of the Cougars. The final score was 48 – 0, and with this win, Rancho Cucamonga walked away with the MaxPreps Rivalry Series Trophy. It seems like the only action on the Osos side was the smoke machines.
Although the Cougars won the football game – by a lot – both sides were the real winners as they collectively raised $4,400.Los Osos raising $2,000 and Rancho Cucamonga raising $2,400, the money donated toward  the support of families of those who are battling breast cancer.

About the Writer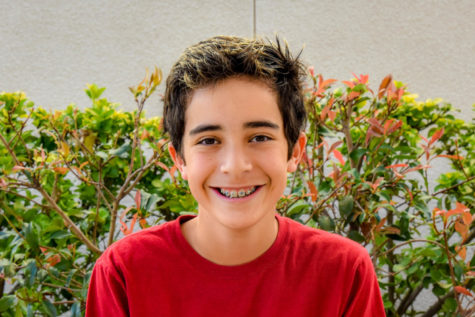 Jonas D., Editor-in-Chief
Jonas is the editor-in-chief for the Day Creek Howl. He enjoys playing baseball, golf and tennis. His hobbies inside of school are playing soccer and hanging...