Top 10 Weirdest Mother's Day Gifts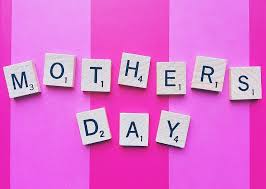 Hang on for a minute...we're trying to find some more stories you might like.
On a typical Mother's Day, son and daughter alike try to be good children by buying mom a nice gift or two. Mostly. This is a list of the most out-of-the-ordinary gifts I could find. Since this article will be published just after Mother's Day, these will most likely be gift ideas for next year's celebration. However, whether it be Mother's Day or not, it's time to get started!
 Moms, have you ever wanted to play with liquid glass? Sounds really dangerous, right? It doesn't have to be with

Crazy Aaron's putty.

It's a really satisfying, slime-like mixture with a see-through quality to it, like glass. Note: does not contain actual glass.
Is your mom a fan of unicorns? If so, she'll love the

Handicorn

! Simply slip on the head and hooves onto your fingers, and have a blast with your hilarious new finger puppet!
  .– .- -. – / – — / -.- -. — .– / .– …. .- – / – …. .. … / –. .. ..-. – / .. … ..–.. Never mind, you've probably already guessed. It's a

morse code necklace!

For all the dots and dashes, the necklace uses corresponding beads to spell out a message in a subtle way. Mysterious!
Does your mom need a personal cooking helper when your help isn't enough? If she does, the

Demy

will do the job! If it sounds like I'm being paid to advertise these products, I promise I'm not. Anyway, the Demy is a digital recipe reader, timer, and portion conversion tool all in one small, splash-resistant package. Perfect for a cooking (or baking) mom that you love.
Recently, the word "galaxy" has sprung up more often than usual. This is because a strange trend hit the internet (and middle school) by storm: galaxy stuff. Galaxy cakes, galaxy slime, galaxy…you get the idea.  The list goes on and on. Now, a new galaxy accessory is available:

the galaxy scarf.

This stellar scarf has the beautiful Thor's Helmet Nebula printed on its fabric.
Does your mom like unusual but useful objects? If so,

this agate cheese board

is perfect for her. What is agate, you ask? It's a mystical stone which is the perfect material for a cheese board, although that may be unusual. Now, Mom can "cut the cheese" with class!
Continuing with the classy, modern look comes a

beach towel

with a geometric design straight from the

LACMA

! This funky towel even features a waterproof pocket which Mom can use for stashing a phone or other valuables.
Hey moms, have you ever wanted to stroll about the house in slippers but clean the house at the same time? If so, the

Slipper Genie

is the shoe for you! The dry, mop-like bottom of these slippers are perfect for cleaning and dusting hardwood and other surfaces. Weird and useful!
Some moms use less-than-effective excuses to do (or not to do) things. Make that a thing of the past with the

Excuse Ball!

It's like a Magic 8 ball for excuses. With hilarious excuses like "My dog ate it" or "Mexican food," this is perfect for a mom who always makes up excuses!
Is your mom a bit nosey about things? If so, then she (might) enjoy this

nose-shaped shower gel dispenser.

It even comes with snot-colored gel! Gross…
Special thanks to Oddee, Time Money, and Romper for the information for this list.
Anything you wanted to be on the list but didn't see it? Let us know at [email protected].

About the Writer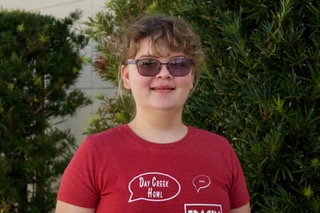 Claire D., Writer
Claire is a 7th grader who is part of the Journalism staff. This is her first year of writing articles online. She loves to swim, spend time with her kitties, and build with LEGOs. She also plays the piano and has performed publicly many times at Day Creek. Her favorite subjects in school are language...