Soon-To-Be Scrubs Orientation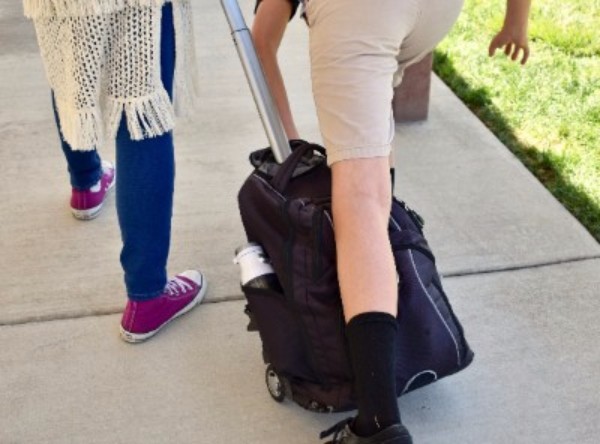 Hang on for a minute...we're trying to find some more stories you might like.
Ah, another group of scrubs. No, not the medical kind, we're talking sixth graders. That's right, those middle school newbies.
On April 19, a pristine pack of bright-eyed, bushy-tailed, soon-to-be Coyotes arrived at Day Creek Intermediate. Students from Caryn, Golden, Lightfoot, and other schools joined together to get a peek of their destiny. They had the chance to learn about and tour their future school as they embark on a new adventure of pain and prosperity…but mostly pain. Just kidding.
We all know our school has many interesting traditions; the Color Rally, Halloween Bash, and our infamous Coyote Run. But perhaps the best-known tradition? Nicknames. Unfortunately, sixth graders are deemed scrubs, seventh graders are toilets, and eighth graders are janitors. What a positive way to cruise through the magical years of middle school!
But our beloved school isn't all fun and games. We definitely know how to get down to business. Have your seen our test scores? This place rocks.  
As former scrubs ourselves, we have many good memories of our very own orientation.
"I kind of felt excited [before, and after]. I felt confident and relieved. It was a lot better than my old school," said sixth grader Alan H.
"Before the sixth grade orientation I was nervous, and after I felt more confident that it wasn't going to be as hard as I thought it was gonna be," said current scrub, Charlene L.
The orientation turned a group of shy, timid fifth graders into outgoing, lively, (almost) sixth graders. Before we know it, they'll be prancing through the halls, falling into bushes, and tripping over roller backpacks. How nostalgic.