War Memories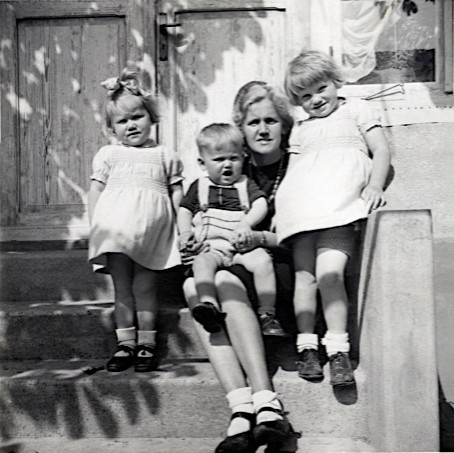 Hang on for a minute...we're trying to find some more stories you might like.
It was July 7, 1937 in Nazi Germany. Terror struck. Bombs were dropped. Guns were fired. As people fought for their countries, many lost their lives. It was only the beginning of the biggest loss of life in history, World War II.
Over 60 million people died in the tragedy that started in 1937. The war began because a man Adolf Hitler wanted to conquer Europe, while the other countries resolved to keep that from happening.
Antjie Romahn, my grandma, was only four years old at the time. She remembers hearing sirens which signaled that bombs were about to be dropped. Everyone outside needed to quickly get inside in a cellar. They had to wait until the sirens rang again to come out to see where the bombs were dropped. Then they carried on like nothing had happened.
"I remember hearing sirens; everyone had to go into a shelter," she said. "My family and I went down into my aunt's cellar. It was made out of big grey stones very deep down [underground]. It was like a castle cellar. We heard the bomber approaching and we were as silent as possible. We heard bombs fall – they were loud thumps," she said. "We hoped that the bombs wouldn't hit our house. Then, we went outside and resumed daily life."
One day, Romahn's aunt overheard two men talking. One of them was the Nazi leader of East Prussia. He was telling the other man that he was immediately getting out of East Prussia, because the Russians were coming. But, the people in East Prussia were forbidden to leave under the punishment of the death penalty.
"The population of East Prussia was forbidden to leave East Prussia under penalty of death, because Hitler wanted them to help defeat the Russian army in order to keep East Prussia as a part of Germany, where it rightfully belonged," Romahn said.
"My aunt called my mother right away. My mother took a cart and took us too Königsberg and picked my grandmother. She drove the horses to my aunt's house who lived much closer to the mainland of Germany. And there was a truck waiting and that truck was going down to the middle of Germany. Then we had to get out, because that is where he stopped."
The American soldiers were more powerful, advanced, and intelligent than any other army. They won my grandma's part of Germany. Pictures and stories show American soldiers who met with local children and gave them everything they had.
"The American soldiers got our parts of Germany, and were very kind and loved kids. One day, we were pushing a cart of potatoes and my brother was sitting on top. My sister and I were pushing. We heard the military trucks behind us and we heard a yell. A soldier had thrown two Hershey's bars and an orange to us."
Since World War II, Antjie Romahn has moved to America and is now happily married to George Funke. She now spends her days in Escondido, going to the bay and relaxing under the sunset each evening. She looks back to what happened and hopes that the past will stay where it belongs: in the past.