Magnitude 6.5 Earthquake Strikes Off North California Coast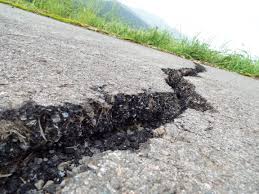 Hang on for a minute...we're trying to find some more stories you might like.
A 6.5 magnitude earthquake shook the ocean floor about 100 miles off the north california coast early Thursday morning. The earthquake caused light shaking in coastal communities in California and in parts of Oregon, but there were no reports of injury or damage. According to the Los Angeles Times, the 6.5 earthquake was followed by another 5.0 earthquake about 2 hours later. No tsunami threats were issued from the strong earthquake. The quake, which struck at 6:50 am, had a depth of 6.2 miles, and led to some inconveniences for San Francisco commuters. According to CNN, Bay Area Rapid Transit trains temporarily reduced their speed after the tremor, resulting in a 10 minute delay system.