Fidel Castro And Baseball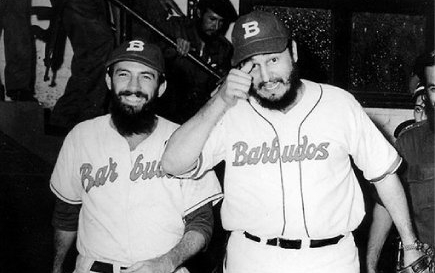 Hang on for a minute...we're trying to find some more stories you might like.
Cuban dictator Fidel Castro affected many things during his 90-year life and 47-year rule as Cuba's self-elected prime minister and president. With his death, Cubans everywhere (especially in the Florida) have been celebrating. In the streets of Little Havana, cheers were heard in the streets. Thousands sang, danced, and chanted joyously over their former leader's death. Castro had affected all of Cuba for almost five decades. He controlled Cuba politically, economically, and in the military. Castro left a mixed legacy with way more bad than good. But, Fidel Castro may have helped baseball for the better.
Baseball? Baseball?That might seem a bit absurd considering everything that happened during his regime, but believe it or not, America's greatest pastime thrived during the rule of Fidel Castro.
Cuba's winter leagues were an elite form of training for American baseball players, especially for African-Americans in the days of segregation. They left the segregated Negro Leagues and went south to the competitive, pro-Cuban league. Those leagues were credited by historians for changing baseball's style of play. When baseball was desegregated (thanks, Jackie Robinson), the game changed more conservatively, favoring power-hitting and bunting which was the type of play used in the islands. When Castro came to power, he decided to ban pro sports and made it a ametuer affair. Youth were groomed in sports academies and played other teams from other provinces. Amateur athletics paid off for Cuba. Since baseball has become a sport in the Summer Olympics, the Cuban national team has won three gold medals and two silver medals. Cuba has since produced multiple pro baseball players for Major League Baseball. Many  additional young baseball players leave Cuba to be major-leaguers. Some notable players include Yasiel Puig, Alexei Ramírez, José Fernández, and José Abreu. Even though Castro changed many things negatively, at least one thing was improved.