What's The Deal With Water Bottle Flipping?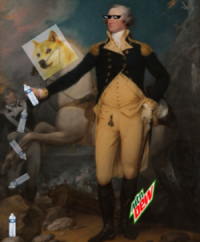 Hang on for a minute...we're trying to find some more stories you might like.
What's the deal with water bottle flips?  A trend like this hasn't taken us by storm since selfies became popular and everybody started dabbing.  I was just at lunch, and I recall telling my friends about this killer bottle flip I saw on Youtube, and then I asked myself, do I even have a life?  I wonder if water bottle flipping has become an official hobby. Can I put it on my resume?  I can just imagine this conversation:
"Why do you think you are qualified for this job?"
"I once flipped a bottle 17 times in a row."
"Seriously? You got the job!"
You know it's coming.  One day soon, someone will anoint themselves a professional water bottle flipper, and they will make a lot of money.  
"Welcome back to my water bottle flipping channel.  If you're new, subscribe like the other 20 million people who already have.  Today I will be showing you an awesome tutorial demonstrating  how to do the Twister, the hardest bottle flip ever made: three corkscrew turns and one and a half flips."
What's next?  Water bottle flipping merchandise.  Perhaps a special ergonomically-designed water bottle with an adjustable amount of water and a large surface area for it to land on.  Special water bottle flip tables, water bottle holders, and bottle flip gloves would definitely sell out.
Then time will move on and water bottles will be left in the dustbin of history.  Maybe the next trend will have something to do with toothbrushes.  You never know.Somebody will start something random, and everyone will think that it's cool for a few months of social media.. I mean, can you imagine the Founding Fathers flipping water bottles and making memes?