Freshman Files: Food Events At RCHS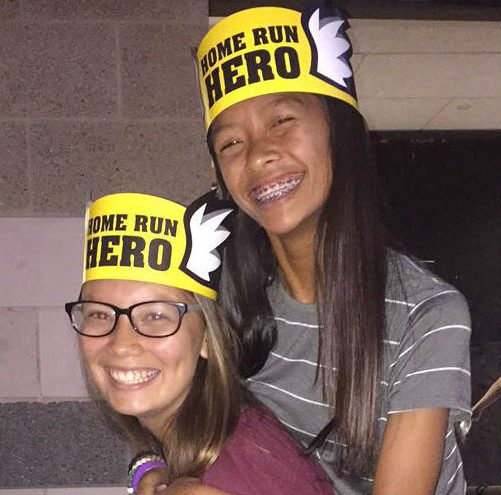 Hang on for a minute...we're trying to find some more stories you might like.
Food Fair!!!!!!!! Just the combination of the two words makes me happy. Last Friday was the legendary food fair day and I was actually super excited.
I made sure to pack extra money because I was positive I was going to be hungry and that there was going to be lots of food. Yep, hate to break it to you, but the food was not free. We knew there was going to pizza, churros, Chinese food, Juice It Up, donuts, tacos, and Wendy's. All I hoped for was that it was going to be a great lunch.
As soon as the lunch bell rang, I was out of the door. People were running through the halls, including me, to get in line for the food. By the time I made it to the quad, the lines were already very long. I only had a few seconds to make up my mind about what I wanted to eat. CHINESE FOOD. That's what I wanted.  So I jumped in line, payed my $5 and started chewing down. It was nice to have a change from the ham and cheese sandwich that I normally eat at lunch. The noodles and chicken were pretty tasty and the rest of the food looked delicious too. My friends bought pizza, churros, and Juice It Up. We all sat together and just ate. It was relaxing and fun to hang out with friends and just grub out!
Overall, my first food fair was hectic and delicious, but super fun.
Rancho High really likes to host events involving food, which makes me happy.
This Friday, Rancho held a second event called Taste Of Rancho. It's three hours of unlimited free food from the vendors that come. The only catch: it costs a fair amount to get in. BUT, as soon as you get in, the food frenzy begins.
This year I went with my friends and family, and I had a ton of fun. I walked around the Rancho quad scouting out the foods I wanted to eat. There were many options, but the best thing was that I could eat as much as i could handle.
Basically, my friend and I walked in a giant circle to each of the booths getting food that looked good, even going back if it tasted equally as good as it looked. I think I went back to the P. F. Chang's booth about 4 times to get lettuce wraps. I downed a BJ's root beer float and had various chicken wings from Buffalo Wild Wings and Dickey's. I also had several samples of cake, cupcakes, tarts, cookies, and Coco's pie (the employees even let me take home a pumpkin pie that was left over).
By the end of the evening, I was stuffed. I had eaten so much delicious food and even more scrumptious desserts.
Even if sports games or dances don't appeal to you, you can't turn down the food.