The Refugee Team In Rio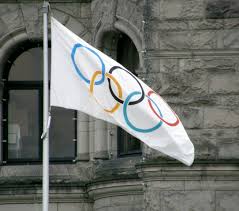 Hang on for a minute...we're trying to find some more stories you might like.
For the first time ever, there was a non-country team of Olympians introduced in the parade of nations during the 2016 Rio Olympics.
The Olympic athlete group was comprised of a ten-man group of  refugees from  Ethiopia, Syria, the Democratic Republic of Congo, and South Sudan. It was created by the IOC (International Olympic Committee) to give hope to refugees around the world. Without a flag or national anthem, the team caught worldwide  attention.
Pope Francis of the Vatican even sent a unique letter to Syrian swimmer Yusra Mardini who swam 20 fellow refugees across the Aegean Sea for safety. No matter the fame, all of these athletes have remarkable stories of hope to tell for generations to come.  Kenyan sprinter Rose Nathike Lokonyen competitively trained and raced barefoot because she has been living in a Kenyan refugee camp and had no running shoes for almost all her life.
Most of the athletes on this team lost many of their family members and friends.  Yeich Pur Biel who fled to Kenya in 2005  was hidden and abandoned in the wilderness when he was 10 years old which provided his refugee status. He can only guess that the roots of his family are in the country of Ethiopia but, like many of his teammates, he doesn't know his family's origin.
The refugee team was greeted with a thundering applause and standing ovation by the attendees during the opening ceremony, since it was the last group  before the host competitors from Brazil
While the refugees' team did not win any medals, they did win the affection of the crowd which respected the story and heart of this unique group of competitors.