Students Of Day Creek: Mary F.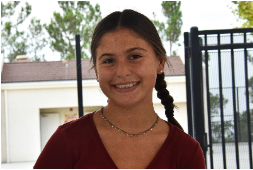 Question: What is your favorite TV show/series?
"Criminal Minds. [It's my favorite] because I really enjoy watching them put bad people in jail. [Such as when] Derek Morgan runs after people to get them. Him and Spencer Reid [are my favorite characters]. [My favorite season is] probably season six, it's the most memorable. [This is] because of the crimes [that happened in this season].