How Good can the Birds Be?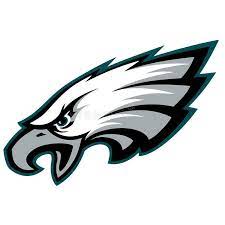 The Philadelphia Eagles have solidified themselves as serious competitors, if not favorites, for the NFC East. Howie Roseman has put in the effort to make this team the best as possible. For those Philly fans out there, it may be time that the Birds are elite again.
After a promising year last season, the Eagles look to do the same this year. Before the season began, questions loomed whether Jalen Hurts would be a successful quarterback. Making a trade for Gardner Minshew also left fans unsure if the front office trusts Hurts as QB1. But, a strong training camp and preseason solidified Hurts as the starting quarterback entering Week 1.
"Jalen knows where he stands with us," Coach Nick Sirianni said. "There's no secrets there. He knows he's our guy."
In 2021, Hurts threw for 3,144 yards, 16 touchdowns and nine interceptions. Even with a receiving core that lacked true talent outside of rookie Devonta Smith, Hurts managed to have an average year. Also, Hurts continued his success on the ground. The second year quarterback ran for 784 yards this past season. While his arm improved, Hurts biggest achievement this past year was becoming a true leader in the Philly locker room.
"It's a mentality, it's an approach, it's the detail you put in day in and day out throughout the week. It's being physical, it's wanting it, it's effort. We're a dang good football team. And we're still evolving, we're still growing," Hurts said.
Aside from Hurts' successful year, rookie wide-out Devonta Smith had a rookie season to remember. The former first round pick posted 916 yards, five touchdowns on 64 receptions. Smith finished the season with the fourth most receiving yards amongst rookies. 'Vonta solidified himself as the number one receiver in Philadelphia just after one year.
"There's some stuff I left out there," Smith said. "I'm still not satisfied. Still feel like I can be a whole lot better than I was."
Another key factor that helped the Eagles make the playoffs was the Pro-Bowl year for Darius Slay. The Eagles made a trade for Slay back in 2020 and were waiting for a year like this one. The four time Pro-Bowler had three interceptions, including one pick six. Also, Slay gave up 535 yards, the second lowest in his career and 10.7 yards per reception which was the best in his career.
"I shouldn't have no competition to get in," he said when speaking on his chances at the Pro Bowl. "I should be in with ease, but we'll see how that goes. You know how this world is. It should be with ease because it's by far one of my better seasons than I had with my other Pro Bowls."
Another rookie who had a great performance was versatile offensive lineman Landon Dickerson. Following the injury to the great Brandon Brooks, Dickerson stepped up and filled in his role well.
After a devastating loss to the Tampa Bay Buccaneers in the playoffs, Howie Roseman and the Eagles went to work to try to improve this roster. However, it did not start off too well. Three-time Pro Bowler Brandon Brooks retired after consecutive season-ending injuries. But, Landon Dickerson is versatile and can slip into that spot.
"It's something I wrestled with since really last off-season," Brooks said. "I think in this game, although I'm a young man in the game of life, I'm older now at 32, I think my body is trying to tell me through these injuries that, can I still play? The answer is yes. But the answer also is, can I hold up? After all these injuries, I just realized that, at what point do you listen to your body? I think my body was just telling me I had to make a decision. At this point in time I think it's the right decision."
With free agency approaching, the Eagles were expected to go out and spend lots of money. With Carson Wentz' contract fully off the books, the Eagles had some wiggle room. The biggest signing of the off-season for Philiy was the addition of edge rusher Haason Reddick. The former Panther had 11 sacks this past year and 12.5 in 2020. Howie Roseman and the Eagles front office are known to spend a lot of money on the defensive line until it is the best possible. The signing of Reddick adds a leader on the defense.
"I'M COMING HOME!!!!" tweeted Reddick after finalizing the contract.
For the rest of free agency the Birds were quiet, however, draft night was crazy for all of Philadelphia. First, the Eagles moved up in the draft for Georgia defensive tackle Jordan Davis. Davis is a 6'6", 340 pound beast coming up the middle. The future duo of Davis and 2021 third round pick Milton Williams will be lethal in the coming years. Yet again, Howie Roseman continues to strengthen the defensive line.
"Jordan Davis is a dream pick for the Eagles. He single handedly makes the entire Gannon defensive structure work. He is a math-changer, a scale-tipper, a force multiplier in the worlds of two deep safeties and light boxes. Home run," Benjamin Solak said.
After making the Davis selection, the Eagles still owned one more pick in the first, number 18. One of the most unexpected moves of the draft occurred. The Philadelphia Eagles traded pick 18 and 101 for star wide-out, A.J. Brown. Howie Roseman had finally gotten a proven number one receiver for Jalen Hurts. The wide receiving core of Brown and 2021 first round pick Devonta Smith will be dangerous for as long as they are together.
"He's always been an excellent player since I've known him [before] college," Hurts said. "He's always had the ability to make plays with the ball in his hand, use his body, box out defenders, break tackles. He's a great addition to a great receiver room we have now, and I'm excited."
After the Brown trade, the Eagles offense is looking amazing. Other than Smith and Brown, Hurts still has star tight end Dallas Goedert and running back Miles Sanders. Howie Roseman has provided Hurts with everything he needs to be great. With an offensive line consisting of three Pro-Bowlers and weapons all around him, this is the time that Hurts has to prove himself as Philiy's franchise quarterback. According to ESPN's Jeremy Fowler, the Eagles feel like they have provided Hurts with everything he needs.
"They're saying that Jalen Hurts is well-positioned to make himself a long-term starter because the Eagles have surrounded him with a good team. Now he's got A.J. Brown opposite DeVonta Smith. He's pretty much got everything he needs, and he's embracing that pressure. This is clearly a one-year audition," reported Fowler.
For the first time since the 2018 Super Bowl win, the Birds seem to be on their way to a deep run. The defense is starting to come along and the offense is full of firepower. The only question is, can Jalen Hurts be Philiy's QB1?